A judge just ordered the Trump administration to allow abortions for two undocumented immigrants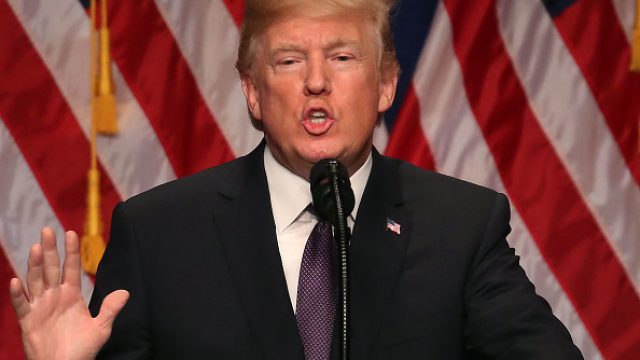 After the Office of Refugee Resettlement tried to stop two undocumented 17-year-olds in federal custody from obtaining abortions, on December 18th a federal judge ordered the Trump administration to allow the two undocumented immigrants to have abortions.
U.S. District Court Judge Tanya Chutkan granted the American Civil Liberties Union's request for a restraining order on December 18th that would allow two pregnant 17-year-olds to have abortions.
Chutkan said that she made her decision in order to  preserve the teens' "constitutional right to decide whether to carry their pregnancies to term." She put a hold on her decision for 24 hours to allow for an appeal.
The administration appealed the decision, asking the Supreme Court to halt the abortion of one of the girls on December 18th, just after Chutkan released her decision. The Department of Justice listed "different circumstances" as its reason for pursuing the block. The other teen, whose abortion had not been appealed, was cleared to undergo the procedure on the morning of December 19th.
The two girls came to the U.S. from their home countries without their parents and are known as Jane Roe and Jane Poe. They are being detained in Office of Refugee Resettlement centers in two different states — both of which do not require parental consent for minors seeking abortions.
The Department of Health and Human Services originally denied the teens' requests for abortions, saying they could only terminate their pregnancies if they found a sponsor or returned to their home countries.
In October, the D.C. Court of Appeals ruled that a different undocumented 17-year-old could receive an abortion in the U.S. The ACLU has also filed a class action suit to stop the Trump administration from preventing unaccompanied minors from getting abortions.
We are glad to see the ACLU supporting the rights of undocumented immigrants. Women should have autonomy over their bodies and the right to the health care they need — including abortions. The fight women's access to health care is far from over, but Chutkan's decision is a step in the right direction.