Judd Apatow has opened up about his post-election fears, and we totally understand where he's coming from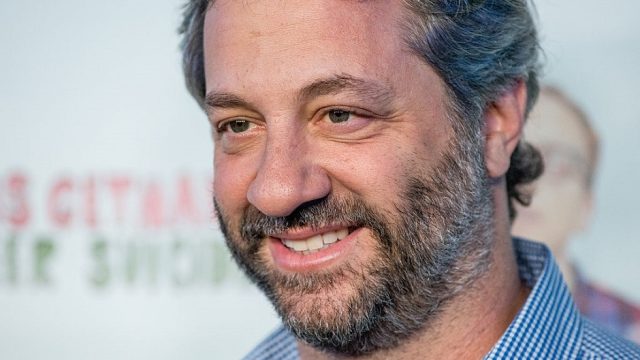 While he specializes in making us laugh, this time his words are a bit more heart wrenching. Writer and director Judd Apatow opened up about his post-election fears, and his feelings are more relatable than ever before.
In an interview with Rolling Stone, Apatow admitted that he watched the election results with his 14-year-old daughter, Iris.
"It was a terrible thing – to watch a daughter see such a lack of interest and respect for women," Apatow said to the magazine. "Hopefully, this will all lead to women in gigantic numbers realizing they have to be much more involved."
Apatow, who is currently working on the upcoming film The Big Sick, isn't afraid to make his political opinions well known, and actively spoke out against Donald Trump during his presidential campaign. Now, he's speaking up about the future.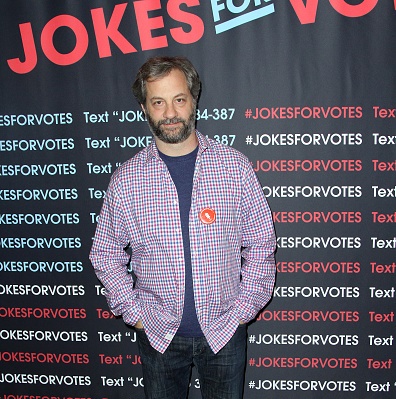 "I thought he was dangerous from day one," Apatow admitted. "I never doubted the fact that he could win. Even up to a few days ago."
He also thinks that political analysts got the data wrong right from the start, saying that reporting happened based on a general feeling of being "comfortable that he's not going to win."
"Trump immediately has to decide what he's going to do about NATO and missile shields in Europe and where our troops are. There are concrete questions on the table and he's going to have to act. He's now in charge of the drones [and] the nuclear arsenal," Apatow said. "This is a person who has zero qualifications. You could say I have the same qualifications as Trump to be president."
Later in the interview, Apatow says that he believes voters were looking for an "abusive father" when voting him in, noting that he's a "man who doesn't do diapers."
One thing that Apatow fears the most about the next four years, is the possible loss of women's rights. That's something we should all be on the lookout for, no matter what.
"What happens if several Supreme Court justices step down or pass away?" Apatow asked. "Women could lose their right to choose very quickly. What is going to slow him down? Or will Trump suddenly reveal himself to be much more moderate? That would be wonderful. I hope Melania gets in his ear and says, 'Hey, don't be the bully.'"
We definitely hope that that'll be the case.
The entire interview is worth reading, as Apatow proves that he's definitely well invested in both America, and politics in general. But, he wraps up his opinions with one very strong statement.
"If everyone gets quiet, it's a disaster. You gotta get really loud, or we're in serious trouble," he said.
We couldn't agree more.