Who is Joy Villa, the woman who wore the pro-life dress to the 2018 Grammys?
Several hours before the 2018 Grammy Awards aired live on CBS from New York City, a woman named Joy Villa stepped onto the red carpet in a white wedding dress with a hand-painted image of a fetus and a clutch that read: "Choose life." It was certainly a head-turning moment with many people wondering "Who is Joy Villa?" Don't worry, we wondered the same thing.
Villa is the same woman who wore a blue gown embellished with Donald Trump's campaign slogan ("Make American Great Again") to the 2017 Grammys. Right, how could you forget that?
Villa's website states that she is a recording artist and her Apple Music bio says that her music spans many genres, such as "hard rock, acoustic pop, and dance music." She has been releasing music independently since 2010, though the song that garnered her the most attention was her 2017 single "Make America Great Again!" which she dropped on July 4th, 2017 — several months after she wore the MAGA dress to the Grammys. Her website claims that the MAGA-inspired song topped Amazon's Top Paid Album Chart "in less than 12 hours" of its release. Her EP I Make the Static also apparently hit the #1 spot on both iTunes and Amazon after last year's Grammy appearance.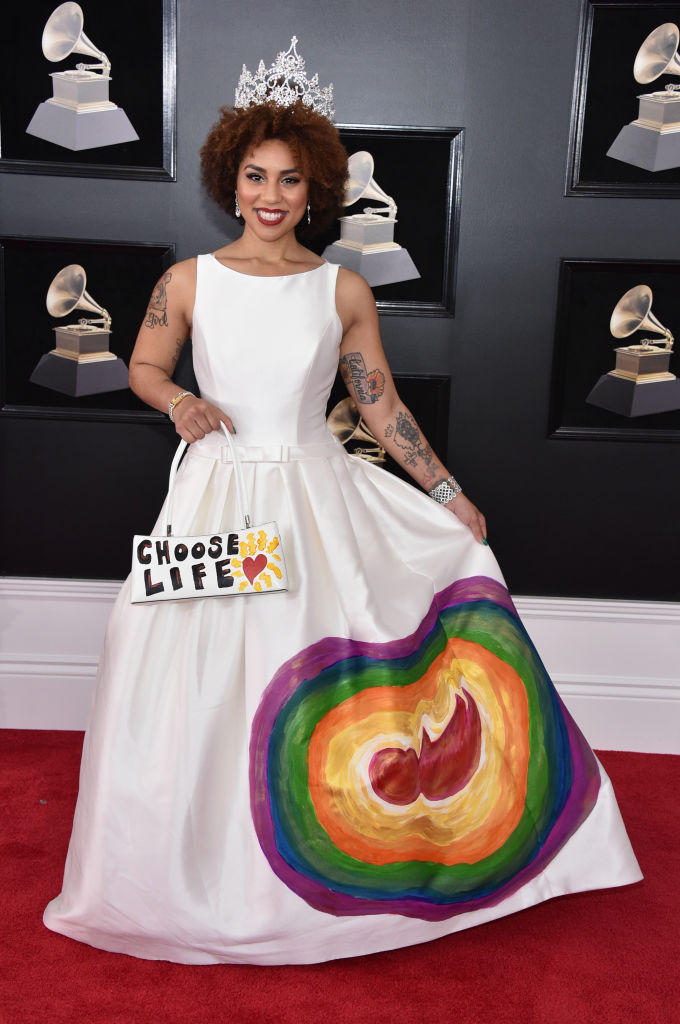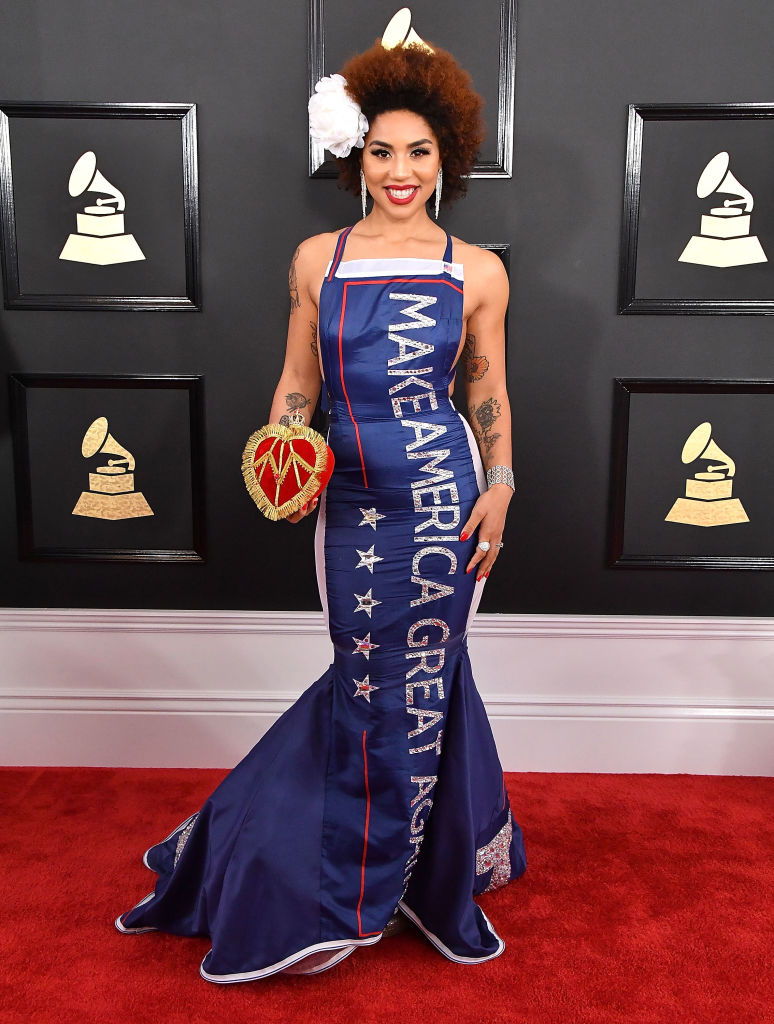 For the past two years, Villa has used the Grammys to express her conservative values, though she used to rock less political looks. In 2016, she wore a daring claw-inspired bodice and in 2015 opted for a head-to-toe orange look reminiscent of Leeloo in The Fifth Element.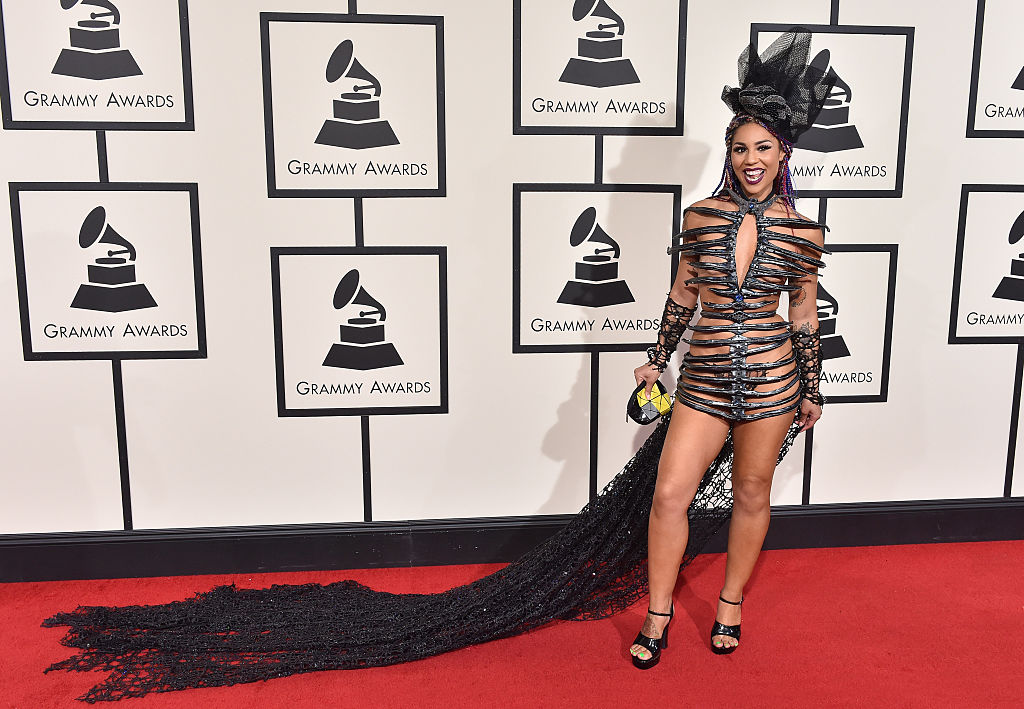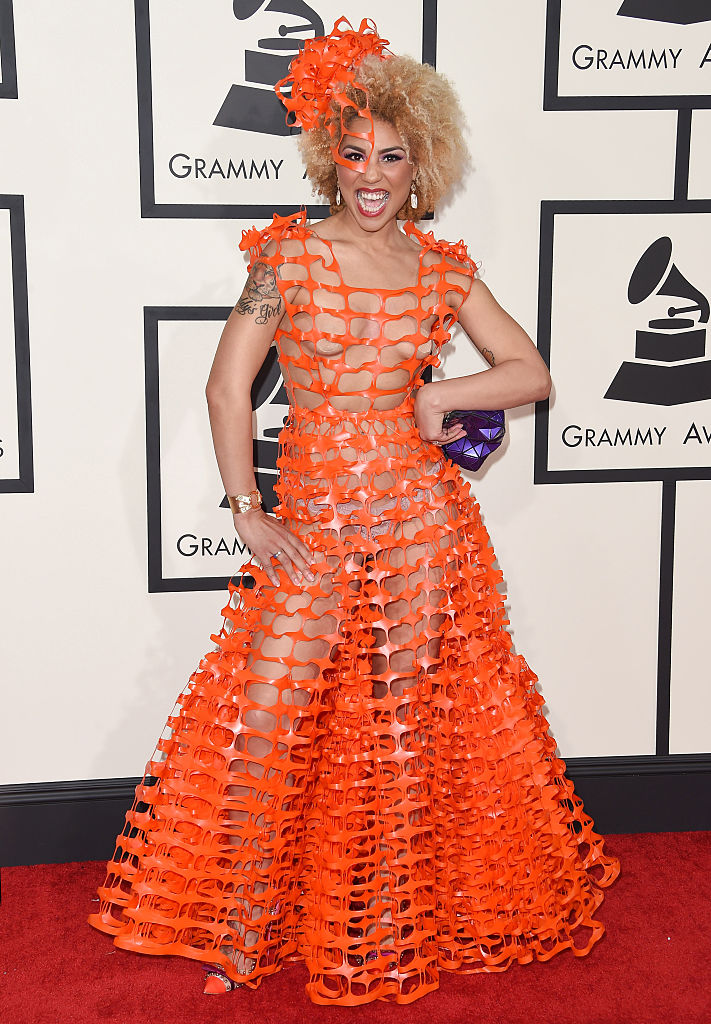 She is also "considering the notion of running for Congress" in Florida and calls herself a "creative conservative." Not surprisingly, her congressional platform echoes the values she espouses on the red carpet: pro-life, pro-religious freedom, pro-Trump, and pro-military, among other things.
So, who is Joy Villa? She's a conservative singer/songwriter who might run for Congress.