All the ways journaling during quarantine can help your mental health, according to experts
The coronavirus (COVID-19) pandemic is likely taking a toll on your mental and physical health. You're probably experiencing a slew of emotions on the daily: Fear, sadness, stress, and anger are all on the table. Processing this concoction of emotions is no easy feat, but putting a pen to paper can help. And no, journaling isn't just for the Bridget Jones "dear diary" types—everyone can benefit from journaling.
Keeping a journal is helpful for many reasons, all of which are more pertinent during this crisis than ever. So, if you've always toyed with the idea of journaling, there's no better time to dive into the practice than now. Before committing to a full journal, you can test the waters by jotting down your thoughts on any paper you have lying around. If you find it helpful, graduate to an actual, bound journal. Your mental and physical well-being will thank you.
Benefits of journaling
Journaling offers a wide variety of mental and physical benefits that you might not expect. Aside from the obvious—helping you process and regulate your emotions—journaling can improve sleep quality, decrease burnout, boost your immune system, fight depression, strengthen your memory, and improve your communication skills.
Let's start with the obvious: processing your emotions. Currently, we're all swimming through uncharted waters, so writing down our inner thoughts can help us make sense of this new experience.
"Right now, we are all seeking a way to cope with the drastic changes to our lives and the pain and suffering that is happening around us," licensed clinical social worker Molly Carmel tells HelloGiggles. "Journaling helps us make sense of what seems unimaginable. By developing a coherent narrative of your thoughts and feelings, writing can help with cognitive processing and emotional catharsis."
Down the line, having a written document of your journey through this crisis will be helpful to look back on; you will see how resilient you truly are.
Along with the various mental benefits, researchers have found many physical benefits of journaling, such as lowering blood pressure, strengthening our immune cells, and improving our sleep cycles. During this crisis, many of us are struggling to fall asleep, stay asleep, or get high-quality sleep. A 2018 study by the Journal of Experimental Psychology found that those who wrote in a journal before bed fell asleep an average of nine minutes faster than those who did not journal.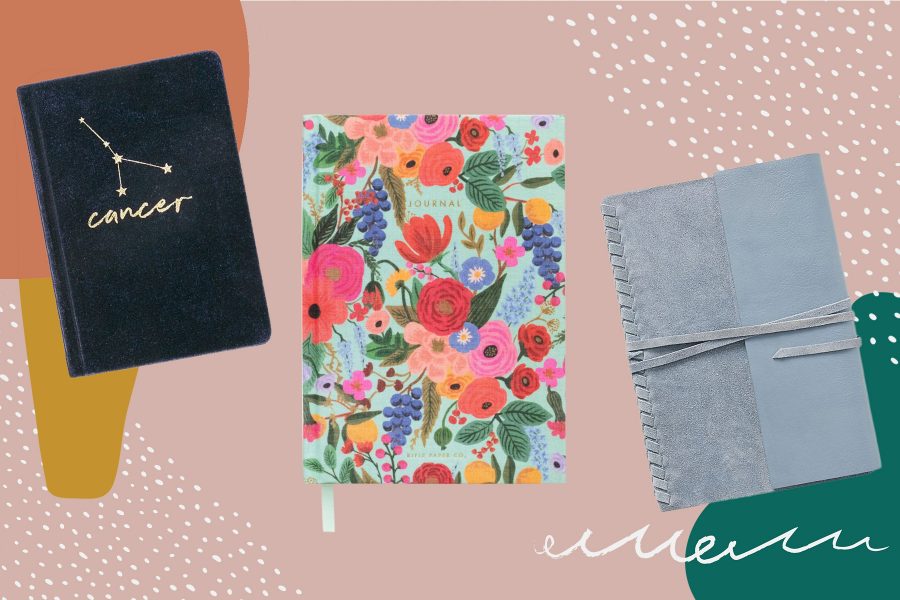 Best journaling practices
There are no hard-and-fast rules when it comes to journaling. Every person and brain works differently, so every journaling style will be totally unique—just like your handwriting. You might find that writing lists, bullet points, phrases, or stream of consciousness sentences works best for you. Whatever feels the most natural, run with it.
If you find yourself opening your journal and thinking, "Where do I start?" just write about how you're feeling. This could be the simplest thought like, "I'm tired." (Aren't we all?) Allow your mind to drift wherever it feels the need to. Once you start, the words will likely begin to flow, and you'll begin to pinpoint and understand your current emotions.
"Pose the questions that keep circling in your mind. Writing through the questions can help [you] arrive at answers to even the most difficult problems," international speaker and spiritual thought leader Monica Berg tells HelloGiggles. "Journaling allows [you] to ask the pressing questions [you] don't see the answers to because [you're] currently juggling so many things. The path can become clear on the page in a way that just wouldn't happen normally."
Journal prompts
Below, we listed prompts recommended by Carmel and Berg to get the ball rolling when you open your journal.
How do I feel in this moment?
What is currently on my mind?
What has been bothering me that I can't let go of?
What are my dreams?
What makes me happy?
What do I dread?
What are five things I'm grateful for today?
What am I best at and what do I love doing most? How can I spend more time doing both?
If you're consistently struggling to write, guided journals that include prompts and tips are helpful for forming a mindful journaling experience.
7 best journals to shop:
Finding a journal that meets your personal needs is key to creating a beneficial journaling experience. From lined to unlined, canvas to suede, and blank to guided, we rounded up seven journals for you to shop below.
1Rifle Paper Co. Juliet Rose Memoir Notebook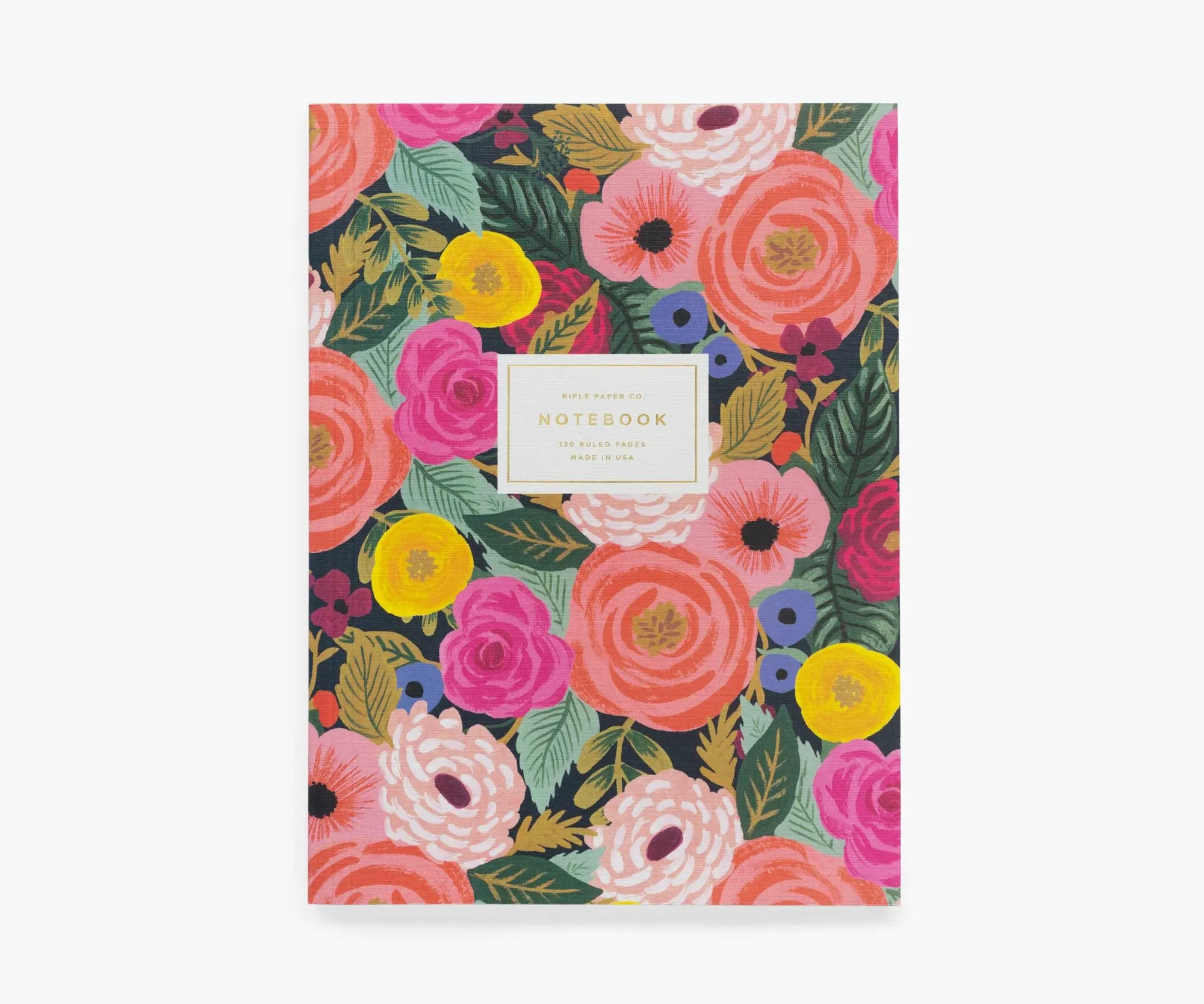 Rifle Paper Co. has tons of printed journals that are perfect for spring. Floral patterns and embellishments on pages inside make for a pretty journaling experience. This notebook includes 130 lined pages for writing. Shop pocket options or stitched sets on their website.
2Moorea Seal 52 Lists for Calm Journal
Moorea Seal's "52 Lists" is a guided journal series that includes prompts, lists, and tips for creating a calm life. Another option in the series is 52 Lists for Happiness, which uses the same techniques to target the goal of happiness. This particular journal includes thought-provoking quotes and strategies for mindfulness that aim to relieve anxiety, tension, and burnout. If you're struggling to tackle these obstacles on your own, use this guided journal.
3Urban Outfitters Velvet Zodiac Journal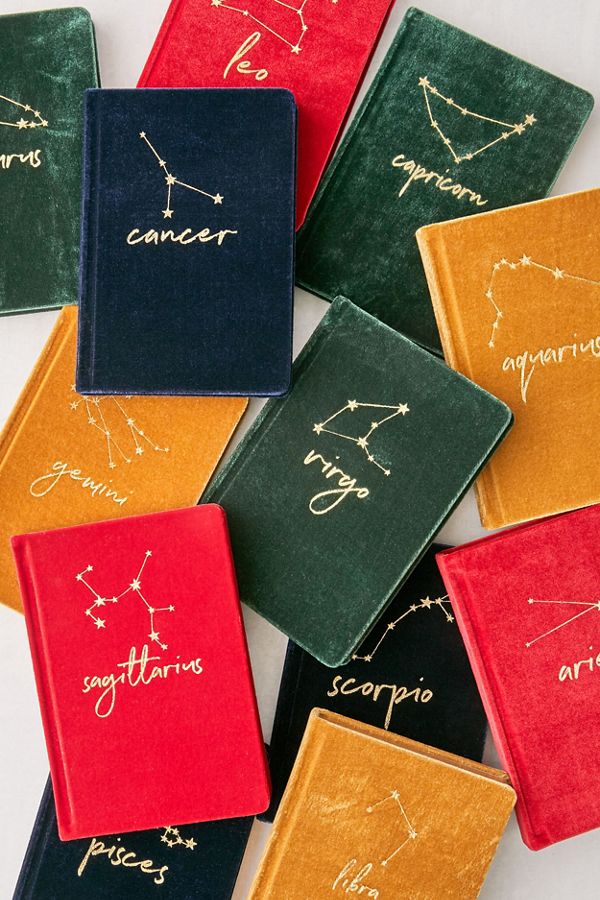 If astrology is your thing, you'll love these zodiac velvet journals. Feel connected to your star sign while penning your inner thoughts in a journal with a printed constellation cover.
4Braided Suede Journal
An old-school tie closure over suede and leather, plus a braided spine, make this journal sturdy and classic. It includes 140 unlined pages, so your thoughts can drift wherever they please.
5Rifle Paper Co. Wildwood Fabric Journal
Escape to a field of wildflowers with this large fabric journal filled with clean, lined pages designed for maximum organization.
6Clare V. Monogram Journal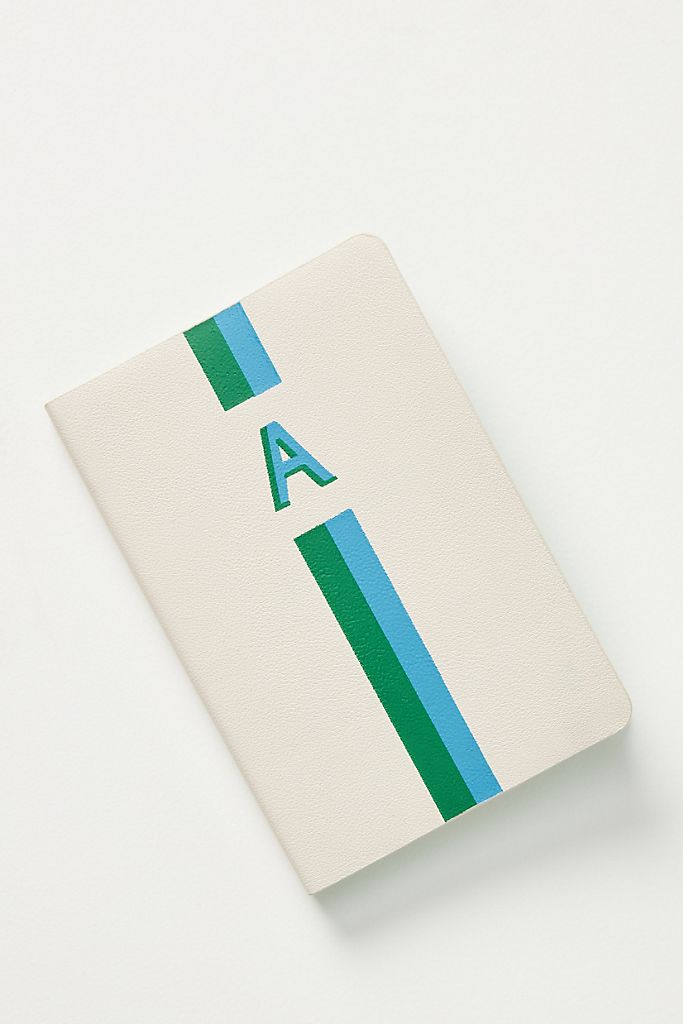 Simple lined pages fill this monogram journal. A sleek color block design pops against leather, so no frills will distract you from penning your thoughts and feelings.
7Denik Samantha Journal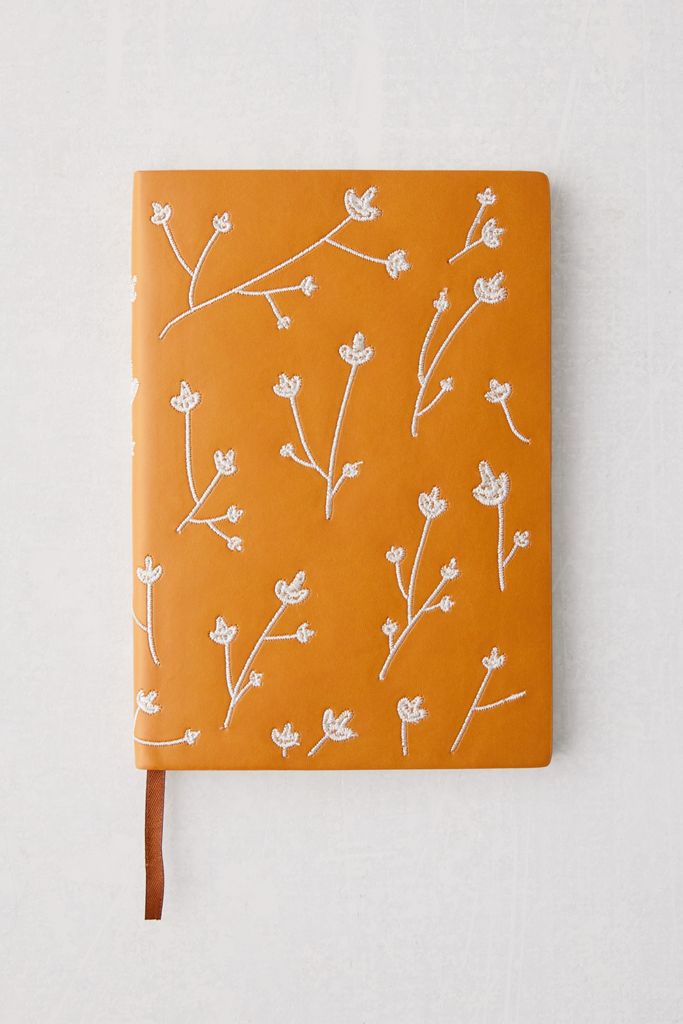 A ribbon marker helps you keep your place in this 144-page lined journal. Floral-embossed faux leather brings a springy vibe to your journaling experience.