Jouer Cosmetics is releasing highlighter versions of their beloved lip toppers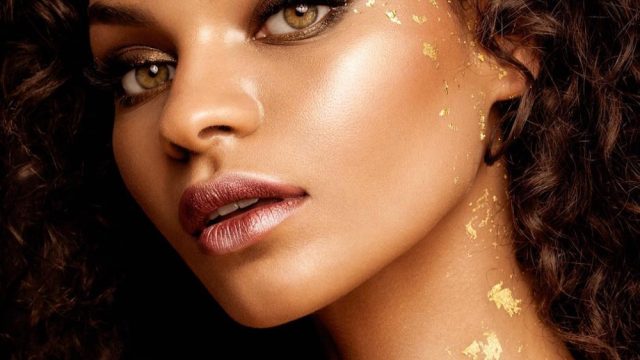 Now that highlighter season is officially here, all our favorite brands are scrambling to release their own gorgeous glow products — and beauty lovers everywhere are the lucky beneficiaries of the season. Jouer Cosmetics is coming out with a summer collection, and part one just so happens to be two insanely gorgeous powder highlighters that are also versions of Jouer's cult fave Lip Toppers. This limited-edition collection will help you glow up all summer long, and the powder formula is perfect for those whose skin doesn't react well with liquid highlighters.
Jouer has been knocking it out of the park with their seasonal collections lately — we are still head over heels in love with their rose gold line. They keep topping themselves with each new product and are making a name for themselves for their stellar, high-quality makeup.
The highlighter comes in two cult classic shades, Skinny Dip and Tan Lines. Tan Lines has a papaya-hued warm glow and Skinny Dip is a pearlescent, moonshine glow.
Here are the famous lip toppers in the same shade:
As with all of Jouer's products, the quality of the Jouer Cosmetics Skinny Dip highlighters just can't be beat, with a rich and creamy application that looks absolutely radiant on all skin tones.
And could the packaging be any cuter? The gold letters and flecking on the reflective box just couldn't be cooler. It'll look pitch perfect among the rest of your summer makeup on your vanity.
Knowing that this is just Part One of the Jouer Cosmetics summer collection is extra thrilling now that we've seen how beautiful these highlighters are. We can only imagine how stunning the rest of the line is going to be, and we can't wait to see what gorgeous goodies it contains.
If you have to get your hands on these sumptuous new highlighters then make sure your typing fingers are ready come the 21st, because these limited-edition highlighters won't be available forever. Which shade are you swooning over? It's going to be so difficult to pick just one, we might just have to splurge on both.