Jouer Cosmetics is coming out with a Paris-themed spring collection, and we are booking a flight ASAP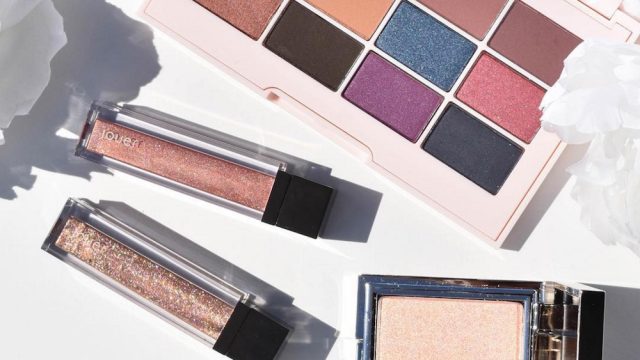 If you're trapped inside waiting out this storm on the East Coast today, then we'd venture to guess that you're dreaming of spring like the rest of us. Jouer Cosmetics' upcoming spring collection just so happens to be Paris-themed, and we can't think of anywhere we'd like to be more! Take us away from here!
March is rough because you find yourself desperately wishing and hoping for good weather that never seems to materialize, so you spiral further and further down the rabbit hold of grouchiness…just us? We need every bit of spring magic we can cling to, and Jouer's new Springtime In Paris collection helps us do just that!
How pretty are those shades? They're just the ticket for a beauty springtime delight.
The collection includes a Highlighter, Lip Topper, and Lip Creme, so every last bit of your lovely face is ready to embrace the new season! Can't you just see yourself in your most precious dress flaunting that gorgeous lip color?
We don't have full details on the collection yet — like when it'll be released — but we have a feeling we'll know soon enough! For now, we'll just have to entertain ourselves by taking a walk down memory lane, meaning, Jouer Cosmetics' Instagram for some beautiful spring-spiration!
We can definitely see ourselves in these gorgeous lip cremes!
And OMG this perfect matte pink would be perfect for when we run through a field of tulips.
Hellooooo, swatches!
Divine on every skin tone!
Stay tuned and keep your eyes peeled on Jouer Cosmetics' social media pages and website so you can be one of the first to get the scoop on when the new collection drops! It'll be worth it to get our hands on those gorgeous, Parisian springtime shades!