This is what happened when I put Josie Maran's new CBD skin care line to the test
I'm a true believer in face oils for their overnight hydrating magic and preventative aging properties. But once you factor in genetics, diet, and stress levels—all the things that can affect sebum or oil production levels within your pores—finding the right face oil gets tricky. So many friends have asked for me to share the results of my exhaustive Google searches on skin care, and I'm realizing that people of all skin types still underestimate the power of finding the correct way to moisturize skin.
I'm here to preach that face oils are not only for those with dry skin. Personally, my eczema-prone combination skin benefits a lot from these oils. A lightweight oil or serum in the morning can enhance your trusty moisturizer. A luscious face oil applied in the evening can provide hours-long hydration overnight, when your skin is at its driest.
Josie Maran's new line, called Skin Dope, has two face oils with both controversial ingredients: hemp and CBD. CBD and hemp's natural anti-inflammatory properties soothe irritated skin, treat stubborn acne, and decrease the signs of aging. Mixed with argan oil, the cornerstone of Josie Maran's skin care brand, both ingredients promise to provide glow, resilience, recovery, and relief.
Josie Maran sent me both oils to try, and here's how my skin reacted.
Organic Hemp Seed/Glow Oil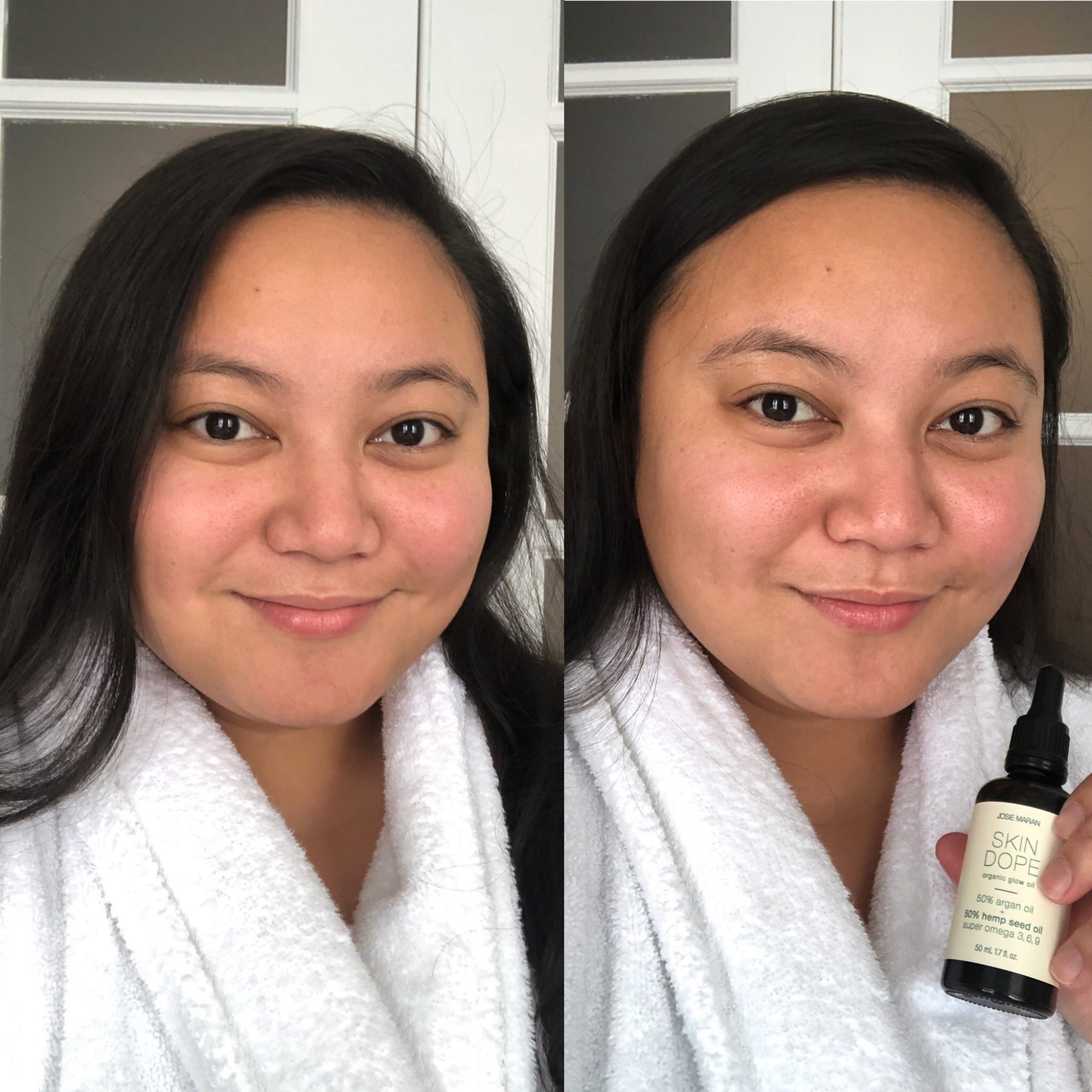 The image on the left is what my skin looked like after cleansing and before putting on the oil. While the oil does give me a little bit of a glow, I noticed that it sits on top of the skin and takes a while to absorb. My skin still felt dry and a little painful. I ended up using this alongside a creamy moisturizer.
Organic Hemp Seed/Glow Oil under makeup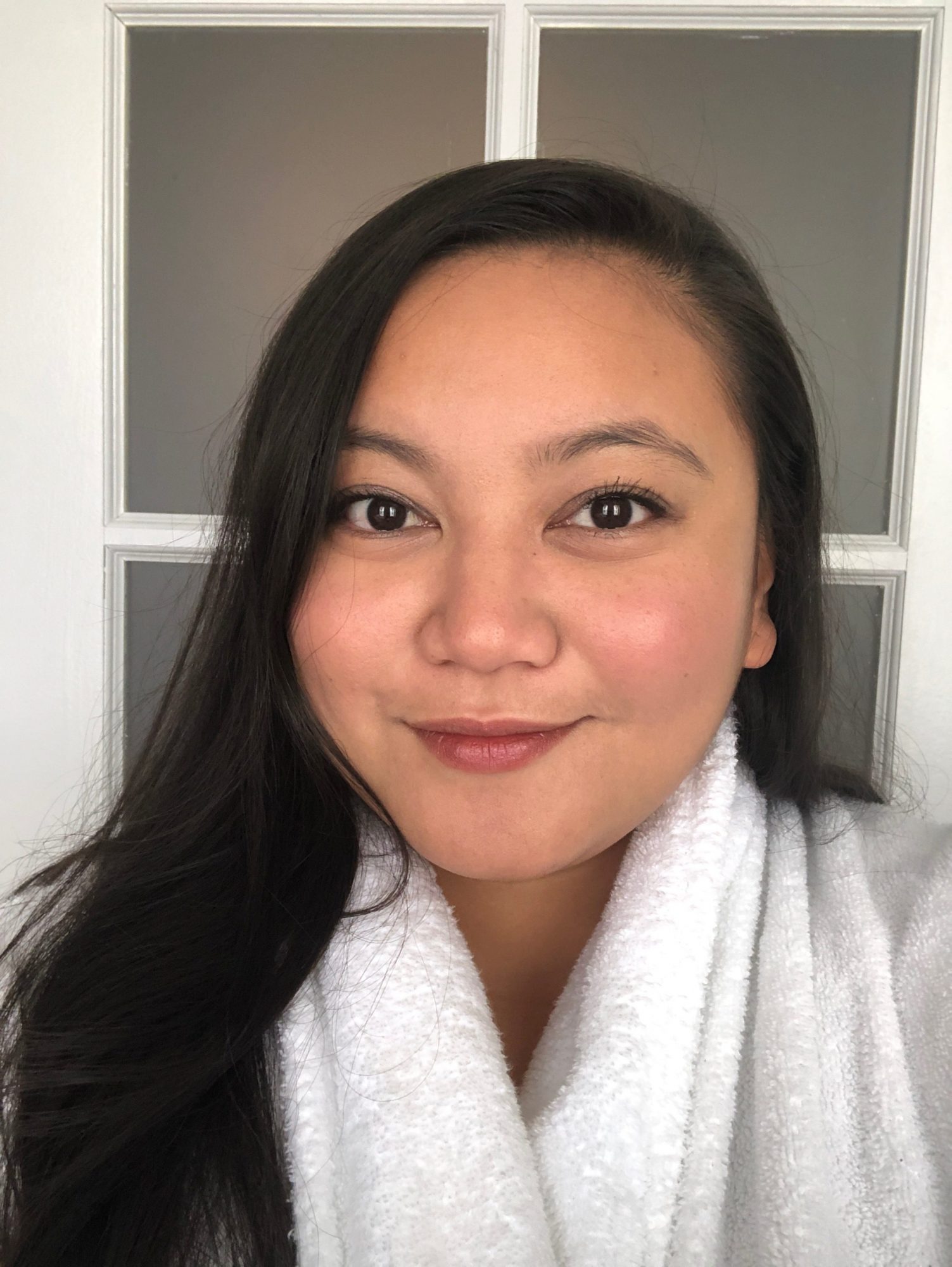 Josie Maran's website also claims that the oil can be used as a primer to add glow to your beauty routine. I actually found my skin to be a little flat rather than glowy, though I do think this oil would work as a primer for someone with oilier skin.
Argan + 100mg CBD Oil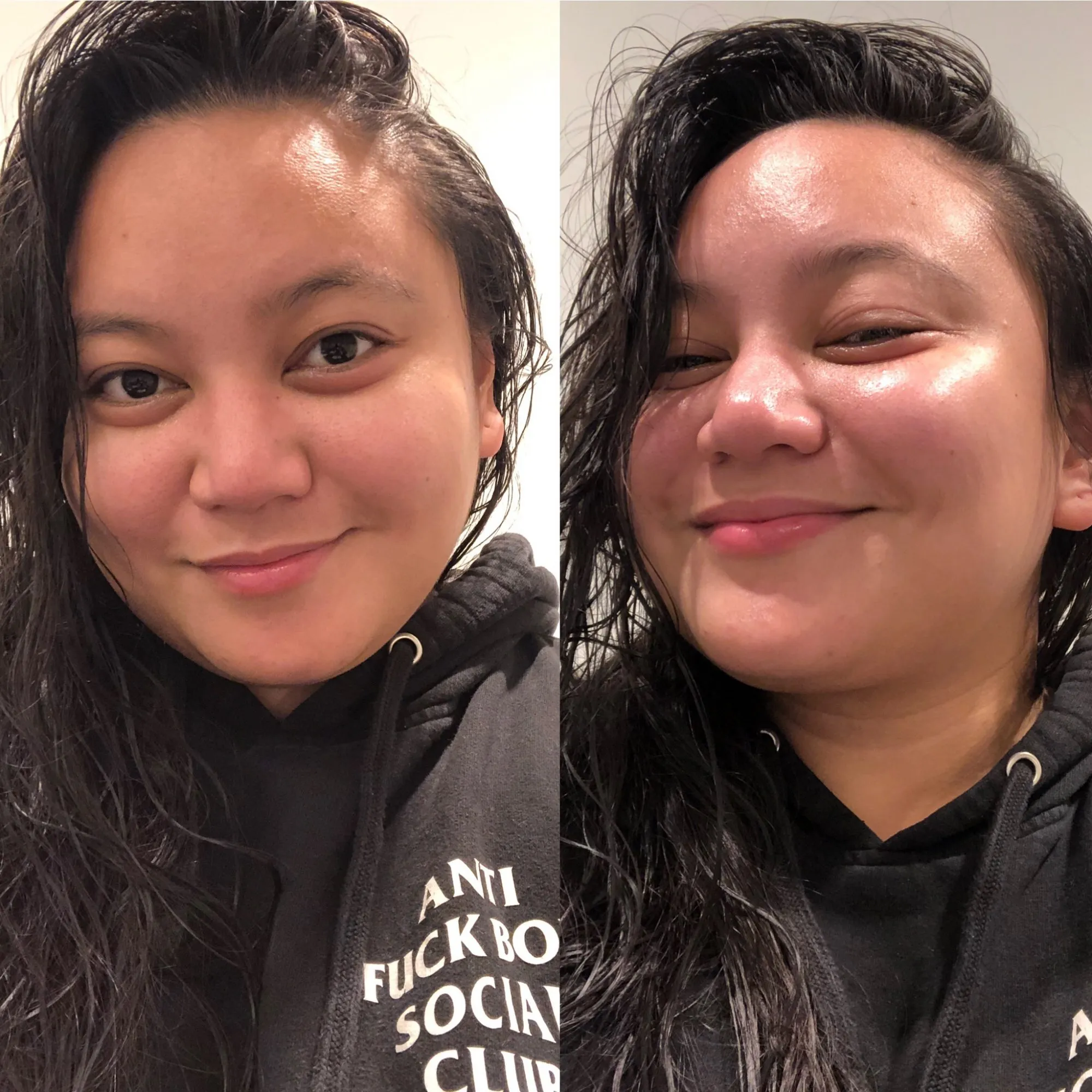 Now this oil…THIS OIL SLAPS. I've been converted. At the end of a cold winter day, my face is dry and dull. After cleansing (left), my skin feels painful and tight after being dried out. After applying this oil, my skin felt instantly rejuvenated and even slightly tingly. There's an immediate glow.
Argan + 100mg CBD oil the morning after: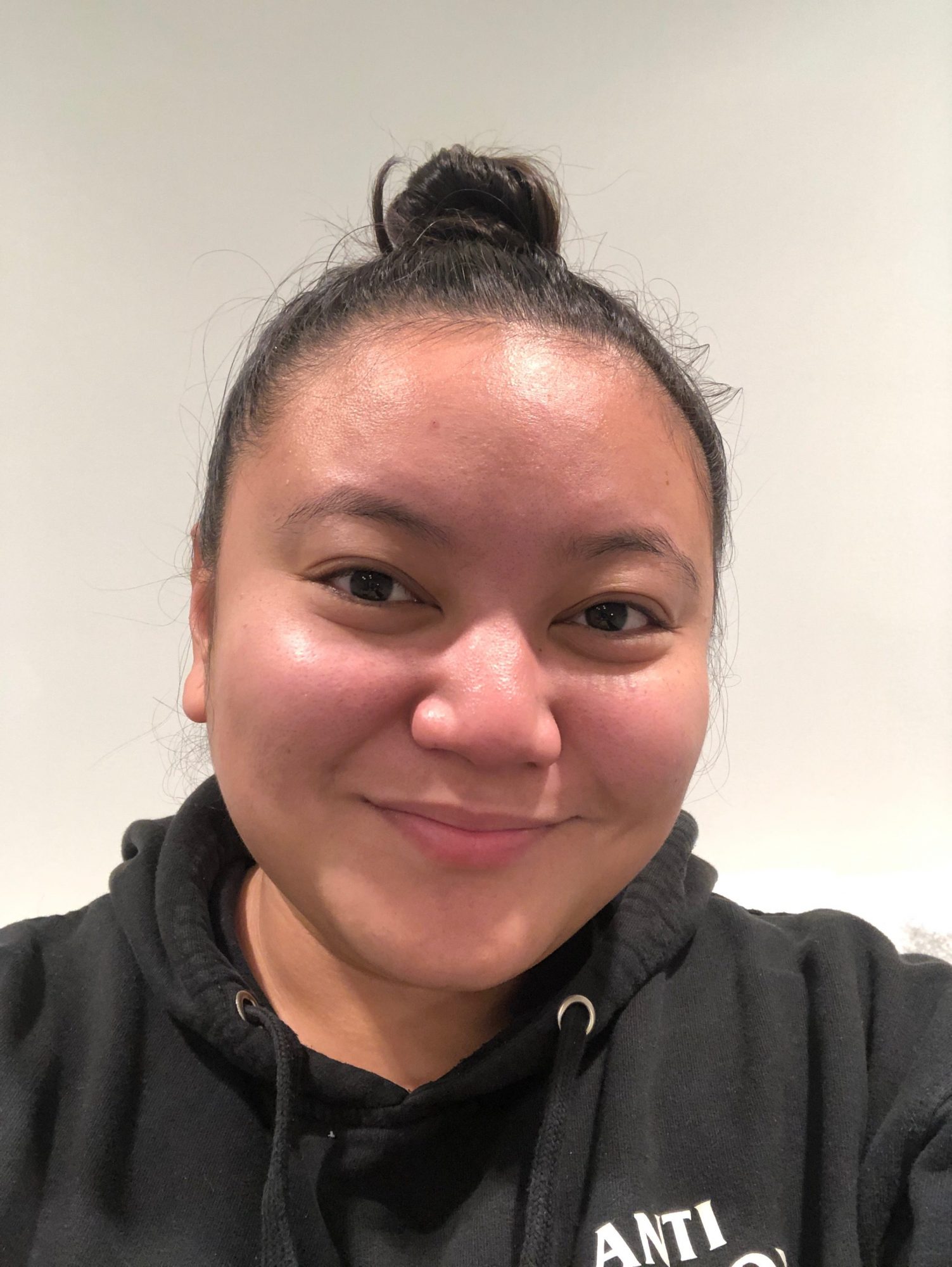 Yes folks, I am confident enough to roll out of bed, march straight to the bathroom and take this fresh-faced selfie. The oil kept my skin moisturized, and it brought some brightness and color just after one night of using it.
My final thoughts:
While I think the Hemp Seed/Glow Oil is too light with my dry skin, especially during the winter time, I do think it will work wonders for someone with an oilier complexion. However, this oil definitely has an earthy scent that might put off those who are used to the floral, sweet scents of face oils.
The Argan + 100mg CBD Oil is the holy grail. I've tried CBD through tinctures, salves, and vapes, and I know that the standard price is typically $1 for every 1mg of CBD. So, with a $78 price tag for 100mg, and taking into consideration that luxe face oils range anywhere from $60 to $100, this CBD Oil is actually great value.
This oil made my skin glow instantly—I think I even felt a slight tingle—and in the morning, I woke up with dewy youthful skin. Upon trying it, I texted my roommate and said, "You HAVE to try this when you get home. It retails for $78, but honestly… Goodbye $78, hello, Benjamin Button Syndrome. Worth every penny. I haven't looked this young since… my youth."
The Argan + 100mg CBD Oil is $78 and is available at SkinDope.com, while the Hemp Seed/Glow Oil is $65, and at Sephora.com, SkinDope.com, and Josie Maran Cosmetics.