Josie Maran's new Argan Reserve product will combat your dry winter skin
Argan oil is no secret. We love it on our hair, our skin, our lips. It's pretty much magic! Going back to the ancient ways of using all available ingredients, Josie Maran's new limited edition Argan Reserve goes above and beyond with a a trinity of Argan oil, Argan leaves, and Argan Press Cake. Our minds are blown!
Let's break it down: the Argan oil we all know and love is produced from the kernels of the Argan tree in Morocco. The leaves can be pressed, just like the kernels are, and can produce even more nutrients. The press cake is the protein-rich Argan that is left over from the kernels being mashed for oil.
We can kiss dry winter skin goodbye with this triple nourishing oil, and we love that we can layer it over our serums and moisturizers! We have a feeling 2017 is going to be all about skincare and this product proves it!
Waste not, want not — we can't believe that we have been content with just the Argan oil for so long!
https://www.instagram.com/p/BOymqshhTmy
Argan Reserve is 11x concentrated! That's a lot of punch packed into a little bottle!
https://www.instagram.com/p/BO1GRaBBOUn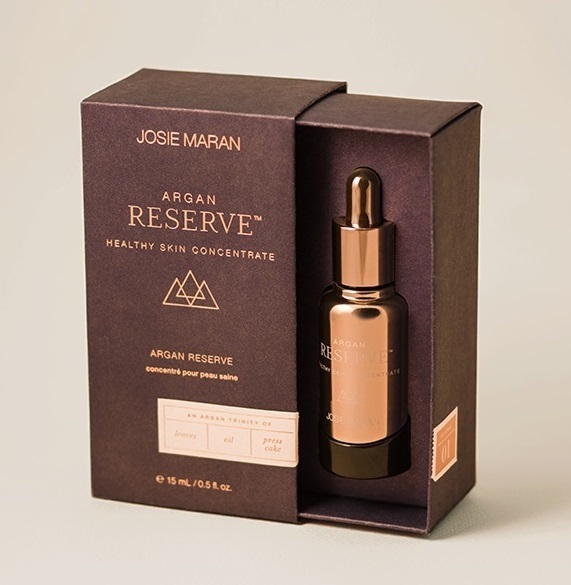 Only 2 to 4 drops at a time are used, which means this highly concentrated oil will go a long way. You can use it alone or on top of serums and moisturizers. Argan Reserve provides skin clarity while texture and resilience are noticeably improved. Fine lines and wrinkles are visibly minimized due to the plumping of the Argan oil in the skin.
https://www.instagram.com/p/BOxxSGhBZ1B
We love superfoods that feed our bodies inside and out! Argan Reserve will be available at Sephora on January 6th if you want to try it in person!