Joshua Jackson's vision for a "Dawson's Creek" reunion is…interesting
Not a day goes by when we aren't hoping for more TV cast reunions, and Dawson's Creek is definitely on our list. As major Dawson's Creek fangirls and guys, we have tons of ideas for what a reunion might entail, but we might want to draw the line at this particular reunion idea… Yep, lookin' at you, Joshua Jackson (aka PACEY WITTER, aka our eternal TV boyfriend for life),
At the premiere for his new off-Broadway show Smart People, Joshua Jackson was asked about a Dawson's Creek reunion. He simply told The Insider, "Well, that depends, [our show creator] Kevin Williamson would have to ask," but then things got interesting because he began to imagine what an actual Dawson's Creek reunion would look like…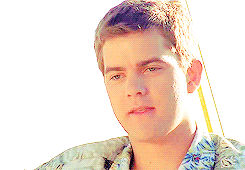 "People always forget that Michelle Williams' Jen character was killed off, so they really need to figure out a way around that," Jackson explained. "I guess she could come back as a ghost, or they could do it like Dallas did and have someone wake up and find her alive in the shower 20 years later. That could work!"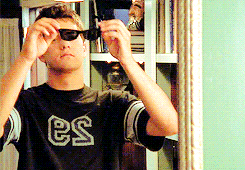 Um… Maybe?
Okay, so he does make a great point. We'd obviously want Williams to be a part of the reunion, so what can be done about her character's death? Television often does defy the rules of time and space, so what if the reunion took place back in time before Jen passed away? The actors obviously wouldn't look the same, but we could use our imaginations, right?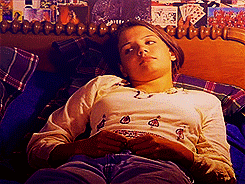 Or, I mean, Jen could totally come back as a ghost. I guess.