Josh Radnor is joining "Drama High," officially making it the best new show of next season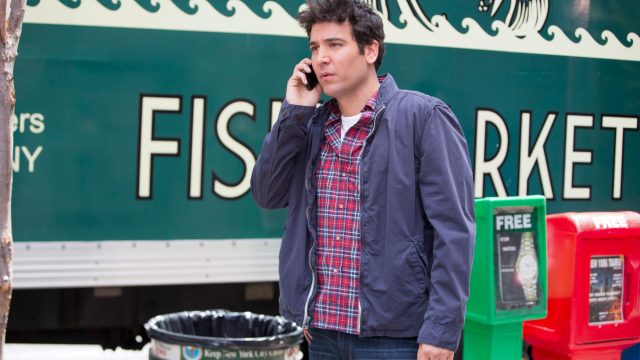 Have you met Josh? Josh Radnor that is. Well, if you haven't, you will soon. There's more great news coming out of the newest pilot from Jason Katims. Now, it's been announced that How I Met Your Mother alumn Josh Radnor is joining pilot Drama High and the cast of this show has us excited before it's even officially been green-lit! (It better be green-lit.)
Jason Katims has brought us shows like Parenthood and Friday Night Lights so we know he can do emotional, family dramas. And adding a musical element sounds like the perfect show. Drama High takes place in a high school drama department and has been referred to as "Friday Night Lights meets Glee." Which honestly only sells us on it more! According to Variety, Josh Radnor will play teacher Lou Mazzuchelli, the teacher who sparks passion and inspires the whole town once he takes over the drama department.
Josh has plenty of experience playing a teacher. After all, he played Ted Mosby for 9 years on How I Met Your Mother. At least he should be able to correctly spell "professor" this time around.
https://www.youtube.com/watch?v=Ibxd7ecKVOk?feature=oembed
Drama High is based on a book of the same name by Michael Sokolove, and even has Hamilton producer Jeffrey Seller on board. So yeah, it seems like they've got a pretty talented crew on board for the show. Also joining the cast so far are Auli'i Cravalho (the voice of Moana!), Shannon Purser (aka the amazing Barb from Stranger Things), and icon Rosie Perez. Let's just cross our fingers that this show gets a full season because we need to see it happen!