Josh Groban's "Beauty and the Beast" song is here, and we are freaking! Out!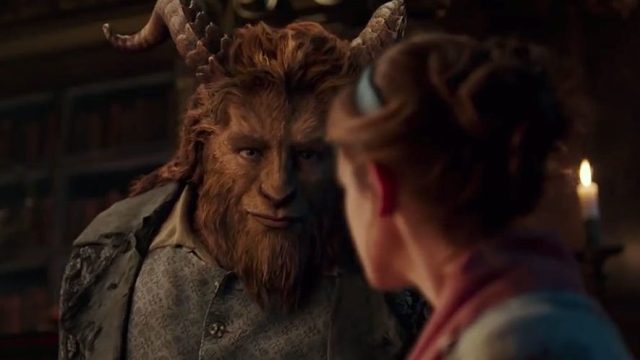 We only have to wait two more weeks to see Beauty and the Beast in theaters, but that's two weeks too long. Especially with all of the new teasers Disney's been sharing — like this clip of Gaston belting it out and this video of the Beast doing his best attempt at a charming smile.
Not to mention the music! Every time we listen to Ariana Grande and John Legend's duet, we get chills. And now we've got a second song to listen to.
After premiering a 30-second teaser of Josh Groban's tune last month, Disney is showing off the whole track.
And it's absolutely gorgeous.
https://www.youtube.com/watch?v=UcsaqIsX-yk?feature=oembed
The song is called "Evermore" and, according to Entertainment Weekly, it was composed by Alan Menken and Time Rice for the new soundtrack. If those names sound familiar, it's because they worked on the Academy Award winning music from the original animated film.
"Evermore" is one of three original new songs for the movie (the other two are called "Days in the Sun" and "How Does a Moment Last Forever"). Josh Groban recorded this amazing version for the soundtrack, but in the film, Dan Stevens will be singing it as the Beast. Which makes total sense when you hear the lyrics.
"Now I know she'll never leave me, even as she fades from view. She will still inspire me, be a part of everything I do. Wasting in my lonely tower, waiting by an open door, I'll fool myself, she'll walk right in, and as the long, long nights begin I'll think of all that might have been. Waiting here for evermore."
You can check out the whole Beauty and the Beast soundtrack over at Playbill. We'll just be over here listening to these songs on repeat.
https://www.youtube.com/watch?v=vScUbKoE-qs?feature=oembed
Tale as old as time…