Josh Gad revealed what his kids thought of "Frozen 2"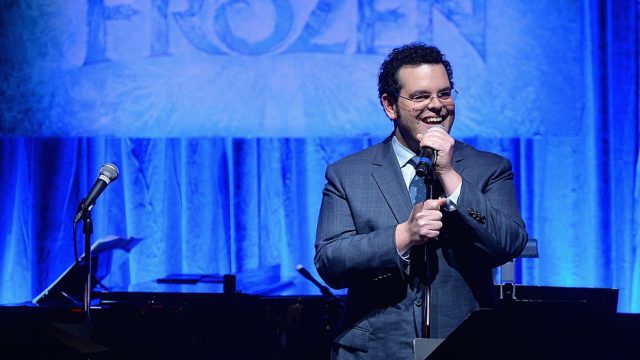 Life must be pretty exciting when your dad is a snowman. Reprising his role, Josh Gad will be voicing Olaf in Frozen 2. But unfortunately, his two girls — Ava and Isabella — aren't really impressed. Perhaps they're not yet old enough to realize that Gad has such an incredibly cool career.
Gad spoke with E! News when he joked that his daughters changed the subject in response to the sequel.
"'Daddy, I want more cereal,'" Gad said when asked about their response. "They're not interested in what I'm doing."
However, there may be a pretty sweet reason behind it. According to Gad, he reads to his children at night (which is incredible) and one of the books in the rotation is directly related to Frozen. And since nobody does the Olaf voice better than he does, he often treats them to stories recited by Olaf himself.
So with that happening on a nightly basis, it makes sense that the sequel wouldn't be big news.
"They get it firsthand," Gad stated. "So, for them, every day is a sequel for them."
Quite frankly, we're a little jealous. Maybe Gad's next career move could be professional storytelling.
While he said that his kids do enjoy Frozen (and are legitimately looking forward to the sequel), he admitted that there are two other movies that are taking their attention at the moment.
"Right now, they're really into Captain Underpants and Sing" he said.
We have a feeling that things may chance around when Frozen 2 is released. Speaking of which, we still have a bit of a wait ahead of us. The film is currently scheduled for November 27th, 2019, but it'll totally be worth the wait.