Here's what Josh Gad has to say about LeFou's character in "Beauty and the Beast"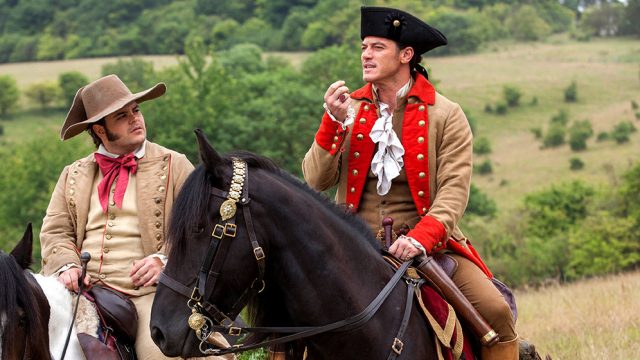 The live-action Beauty and the Beast is *almost* in theaters for us all to enjoy but in the meantime, we're learning more about Josh Gad's character LeFou in the film.
Beauty and the Beast will be in theaters soon and as one of the most-anticipated films of the year, we've heard A LOT about Emma Watson as Belle. Well now, we're getting information on one of the other characters in the film: LeFou, played by Josh Gad.
At the Los Angeles premiere of Beauty and the Beast, Josh Gad talked to The Hollywood Reporter about his character LeFou (Gaston's BFF), including how the character is different from the original film and the announcement that he would be Disney's first LGBTQ character.
"I think along the way he starts to question things and that's an element that added a really beautiful complexity to his character. There's also, as I'm sure has been discussed over the last 24 hours, a lovely moment at the end of the film that I think I'll let speak for itself. Like many of the additions to this movie, I think it's a beautiful, subtle moment that does its job and is left alone." 
Emma Watson also brought unique characteristics to Belle that weren't as obvious in the original. So it seems like the film took some liberties with the characters and we're excited to see this new interpretation of the story!
Watch the latest trailer for Beauty and the Beast below:
https://www.youtube.com/watch?v=e3Nl_TCQXuw?feature=oembed
Check out Disney's Beauty and the Beast in theaters beginning March 17th. We're beyond excited for this magical film.