Josh Gad has a pretty great idea for a "Beauty and the Beast" spinoff all about Gaston and Lefou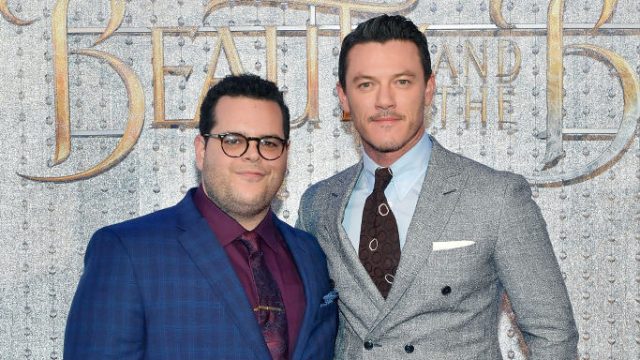 Beauty and the Beast is just days away from being released into theaters worldwide and the cast is already thinking about sequels. If you remember in the original animated Beauty and the Beast film, Gaston (SPOILER…but also, the movie came out in 1991) falls to his death after stabbing Beast. However, Josh Gad, who plays LeFou in the live action remake, sees an alternative ending for his beloved BFF and unrequited love interest.
Gad told People that he thinks Disney should do a sequel to Beauty and the Beast starring Gaston and LeFou, as they try and find new suitors for the injured (but very much alive) Gaston.
"I'd love to see a sequel to Disney's Beauty and the Beast starring LeFou and Gaston, said Gad. "Gaston with a broken arm, and will probably be pushed on a wheelchair. The two of them travel Europe looking for other potential suitors for Gaston. Could be Weekend at Bernie's-style — me and Stanley Tucci's character just holding him up.
We think that would make a hilarious sequel — and something totally new for a Disney film.
While we have a feeling that Gad is just messing with us, the cast of Beauty and the Beast has made it no secret how much they love each other so we totally understand them wanting to work together again.
Gad and Evans' bromance is Instagram official, with them each declaring their love for the other in posts. Just a few weeks ago, Gad turned 36 and Evans was there to present his costar a cake.
Additionally, when Evans had to depart from the film's publicity tour a little early to begin his next project, Gad posted a loving message to his Instagram. It read, "Going to miss this clown who is sadly off to start his next endeavor. Goodbye Sir Luke."
Disney, we hope you're paying attention because we'd ~love~ to see a Beauty and the Beast spinoff sequel with these two!