Kendall Jenner wore jorts to Cannes, and totally pulled it off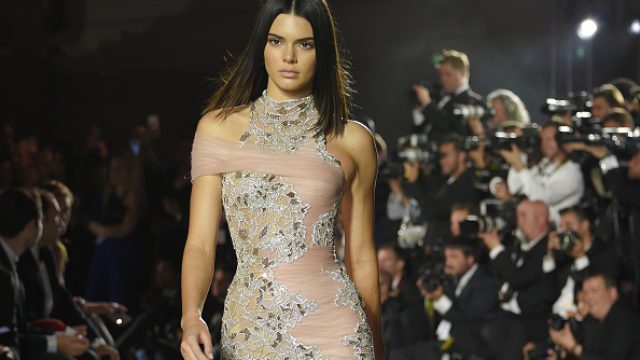 There are a few things we expect at Cannes: fancy dresses, good looking people showing off that they're good looking, plenty of film, and plenty of everything elegant. Something we don't expect on the red carpet at Cannes? Kendall Jenner in jorts. Yes, jean shorts, yes on the red carpet, yes really! Kendall decided to change it up and wear the most high-low outfit we've ever seen at the Fashion for Relief event.  Is this the mullet of the fashion world? Probably!
Kendall wears a sculpted one-sleeved cropped top with an exaggerated train with her jean shorts, ahem jorts, and she pulls it off!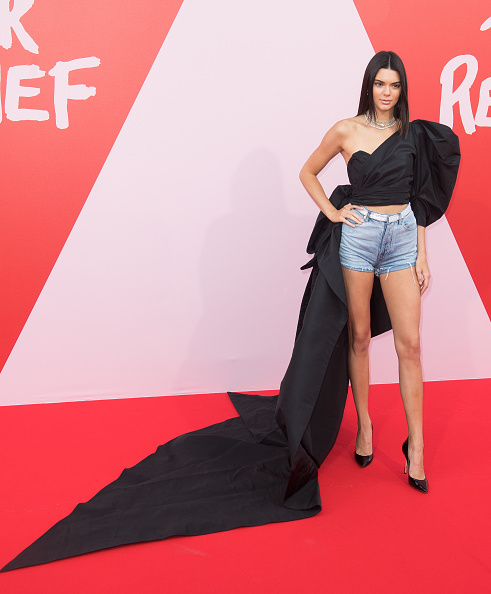 The entire look is by Alexandre Vauthier, and although it may break the Cannes dress code, we're not complaining. Kendall completed the look with a white belt, layered chokers, and stiletto pumps. Totally unexpected? Yes. Totally pulled off? Super yes.
We love all the dimension in the sleeve of this top. It seems worlds away from the laid-back denim gracing the lower half of Kendall's body, but that's just fashion! Sometimes it's weird, sometimes it's cool, most of the time it's fun. Even though Cannes has been strict in the past about women wearing heels and dresses, the event Kendall attended in this look is not *technically* an official Cannes event. So, go Kendall. Do your thing and stick it to the man!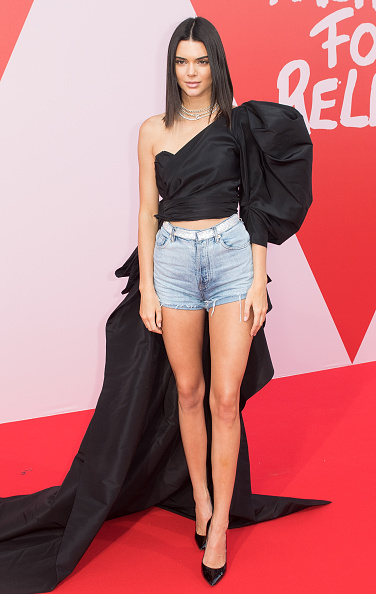 We're for this public display of denim. Thanks for showing it off, Kendall!