Jordan Peele's new horror movie 'Get Out' looks AMAZING — Here's the trailer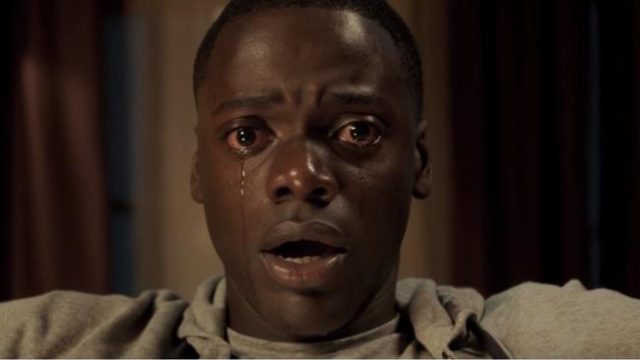 Remember when we found out Jordan Peele was making a comedy horror film and we squealed with joy and confusion? Well, the film's trailer dropped Tuesday night and holy crap, y'all. It looks TERRIFYING, but oh so good. The film, entitled Get Out, is about a young black man's visit to his white girlfriend's cursed family estate as he "becomes ensnared in a more sinister real reason for the invitation." Uhhhhh, yes.
The star-studded cast features Black Mirror's Daniel Kaluuya, Girls' Allison Williams, Bradley Whitford, Catherine Keener, and Keith Stanfield from Atlanta. Some of us my not like scary movies (guilty!) because being scared is scary, but we are definitely making an exception for Get Out. Not only should we support Jordan Peele's directorial debut but the film poignantly addresses our country's horrific racial issues by turning it into a literal horror film. Tensions are at an all-time high now in the U.S. and if you are black, life can be as scary or scarier than a horror film. Peele's use of the genre to artistically portray what life is like for black Americans is nothing short of brilliant.
By the time the film comes out in February 2017, we will have a new president, which depending on how November 8 pans out, could be a horror film in and of itself. Let's stay optimistic, though. And binge-watch Key and Peele in the meantime to take off the edge of waiting.
Watch the official trailer below. Warning: it's not for the feint of heart.
https://www.youtube.com/watch?v=sRfnevzM9kQ?feature=oembed