Jonathan Van Ness just made history as Cosmo UK's cover star and no, we can't believe the GLAMOUR
Jonathan Van Ness is no stranger to breaking boundaries. The Queer Eye star has rocked dresses on the red carpet, been open about his gender identity (he identifies as non-binary but uses "he" and "him" pronouns), and candidly written about his diagnosis as HIV positive in his vulnerable memoir. Now, he's adding yet another barrier-breaking title to his growing list: first non-female cover star of Cosmopolitan U.K. in 35 years.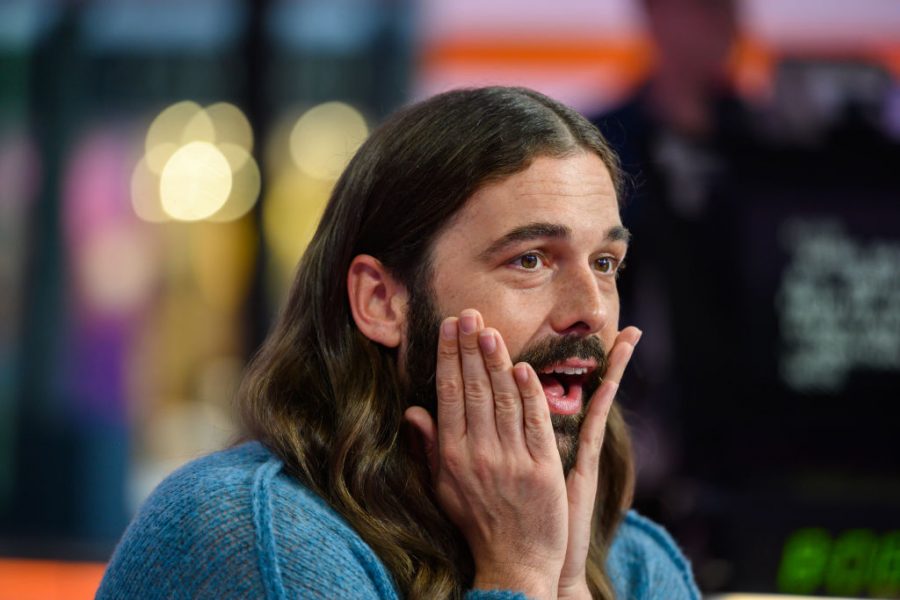 JVN posted an excited Instagram to share the news. In the cover shoot, he's wearing an orange sherbet-colored Christian Siriano gown made of tulle and a pair of high socks and Nike trainers. Of course, his Queer Eye counterparts commented plenty of love and congratulations.
Van Ness beams on the front of the magazine, with a cover line teasing, "Jonathan Van Ness: Yep, we did it. You're totally welcome."
https://www.instagram.com/p/B5kue8PgRKs
The U.K. edition of the iconic magazine featured One Direction on its December 2012 cover nearly eight years ago as the first all-male cover stars. But Van Ness is the first solo, non-female-identifying celeb to grace the front page in the publication's history.
Van Ness was also previously named the first non-female ambassador for Essie nail polish during Pride month, saying of the honor, "For me, polish has always been a form of self-expression."
We're couldn't be more thrilled for our twirling goddess and give major props to the British Cosmopolitan for championing yet another non-traditional cover star. We can't wait to read his story in the January 2020 issue.