Relive your 1990s skater childhood with Jonah Hill's writing and directing debut, mid90s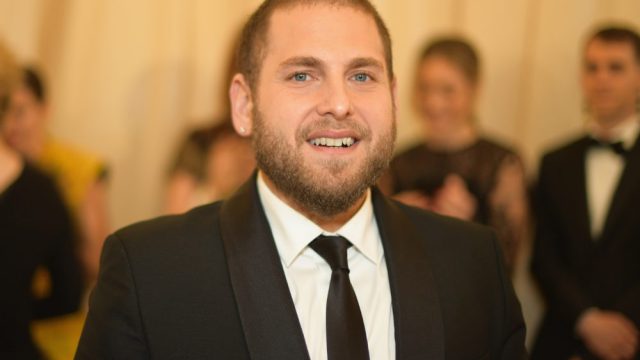 Jonah Hill is joining the expanding group of indie directors (like the fabulous Greta Gerwig and Bo Burnham) who are creating gripping films about the nuances of teenhood. For his directorial debut, mid90s, the actor has taken the reins behind the camera to tell a coming-of-age story that deals with themes of friendship, skateboarding, teenage rebellion, and brotherhood.
https://www.instagram.com/p/Bln5GRmHZ_c
Similar to Larry Clark's '90s film Kids, mid90s chronicles 13-year-old Stevie (Sunny Suljic) and his life in 1990s Los Angeles. He spends the summer by his lonesome, until he makes friends with a group of teens who share his penchant for skateboarding. They spend their days perfecting skating tricks, causing trouble with security guards, flirting with girls, and riding in cars without adult supervision. Stevie's older brother, played by Lady Bird's Lucas Hedges, isn't too pleased with his decisions, making poor Stevie's home life miserable.
https://www.youtube.com/watch?v=w9Rx6-GaSIE?feature=oembed
In a 2016 interview with Collider, Hill said he's aware that his film might seem cliche, but he assures viewers that it's deepened by offbeat influences.
"It's sort of like a coming-of-age drama — it's the most boring elevator pitch in the world, but it takes place in a skateboarding scene in the mid-90s in L.A." He explained. "Skateboarding's always been put on screen as a joke or an 80s cowabunga kind of trope, and it's more in the tone of Kids or This Is England. Those are kind of the movies that I'm influenced by the most."
The film indeed looks promising and appears to be Jonah Hill's ode to his childhood and the skateboarding scene. With its gritty shots and nostalgic soundtrack, it fits right along with the already impressive work of A24 Films. Who knows, maybe Hill's first win at the Oscars comes with him clutching a clapperboard.
mid90s opens in theaters on October 19th.