Jon Snow and Khal Drogo hugging it out IRL is bringing us so much joy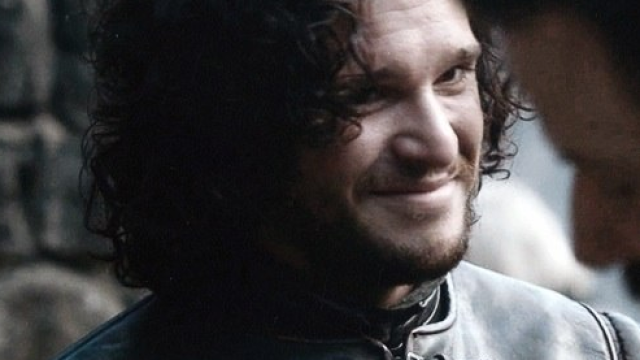 If there's one thing Game of Thrones fans love besides actually watching the show (and of course, the constant theorizing that goes along with it), it's when the cast of the show hangs out off-camera. From Sophie Turner and Maisie Williams' adorable friendship (and ADORBS matching tattoos) to The Mountain and Oberyn Martell hamming it up on camera, the Game of Thrones cast is consistently proving that they're one of the coolest casts on television.
The latest reunion that has us gushing comes courtesy of Khal Drogo himself, Jason Momoa, who reunited with Kit Harington over the weekend.
While Momoa and Harington never shared any screen time, as Jon Snow was making his way to The Wall and Khal Drogo was busy in Essos, the two have clearly become buds over the last few years. We can barely contain our excitement in Drogo spending time with his (SPOILER) nephew!
Momoa, whose character died in the second saddest death of Season 1, has made it no secret how much love he still has for the show, from crashing Comic Con panels to posting about the show on his Instagram.
In May, he posted this screenshot from the now-iconic season six scene where Daenerys Targaryen (Drogo's beloved wife, if you've forgotten) emerges from a burning Dothraki temple unscathed.
Please keep them coming, Jason. With Game of Thrones not coming back until late next year, we need pics like these to hold us over!