Could Jon Snow be getting a new red-haired girlfriend on "Game of Thrones?"
As much as we loved Jon Snow's Wildling lady love Ygritte (who, by the way, was played by Kit Harington's real-life girlfriend Rose Leslie), we have come to terms with the fact that she is no longer part of his life — and subsequently, our lives.
But rumors are floating around the internet that Snow might be meeting a brand new redheaded love interest in season 7, which is currently in production in Northern Ireland.
Since Snow is the newly appointed King of the North, this could mean that a Queen of the North is on the horizon.
On-set pictures have surfaced showing a brand new Game of Thrones cast member filming a scene with Harington and Gwendoline Christie (AKA Brienne of Tarth) set in Winterfell. false
The mysterious new redhead is 19-year-old actress Megan Parkinson, according to GOT fan site Watchers on the Wall. The Daily Mail identified Parkinson as being Sophie Turner's (AKA Sansa Stark's) body double, but Parkinson (who goes by Meg Parker on Twitter) herself seems to have confirmed her bigger role.
false
IMDB also confirms it, so we're pretty sure it's happening.
There's no doubt she definitely has a Sansa look going for her, but it could just be the long red hair (the dress is definitely not something Sansa would wear as, you know, royalty). false
If she's not playing Snow's love interest, then who could she be playing? According to Watchers on the Wall, the character is a "16-year-old Northern girl" mentioned in a casting breakdown for season seven. The actor needed to have a northern accent and would feature in a "high-stakes scene with leading cast members." Considering she was seen with Harington and Christie, and her Twitter bio describes her as being a "Yorkshire lass," we're pretty sure she fits the bill.
But hey — if we know one thing about Game of Thrones, it's that anything's possible.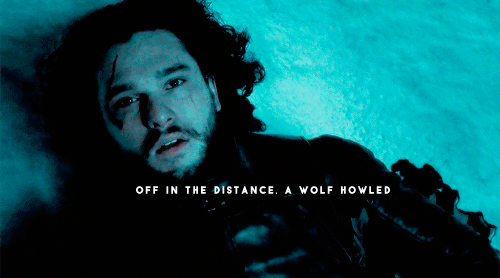 Literally anything.