Jon Hamm saved a hummingbird, because he's a friend to all those big and small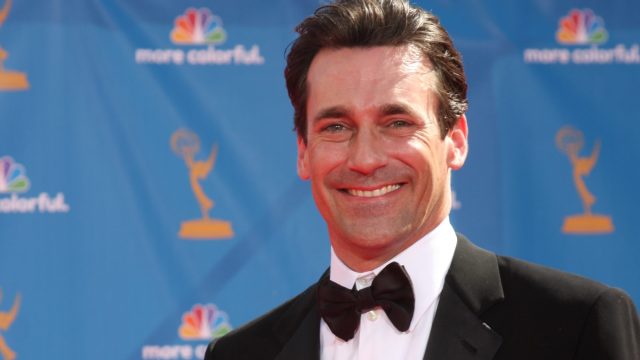 Just when you thought Jon Hamm couldn't get any dreamier, or nicer, or sweeter, or more award-winning, he's gone and stolen our hearts again. A new video posted to Instagram shows that he's always readily available to help out, especially when it comes to saving a little lost bird.
Jenni Konner, one of the writers and executive producers on HBO's Girls, shared a video of Hamm doing just that.  While attending some amazing Girls pool party — and we know it was a pool party because Hamm is in swim trunks — a hummingbird got into the house. Instead of freaking out and startling the lil' thing, Hamm, along with the help of Girls co-star Andrew Rannells, managed to catch the bird in a baseball hat. And then Hamm set it ~free~.
For a job well done, the two guys get a round of applause. There's also a very precious high-five between Hamm and Rannells. And, shout out to Hamm's pool party scruff, too. Obviously, next time you find a stray critter in your living room, you know who to call.