The Joker is legit terrifying in this new "Suicide Squad" promo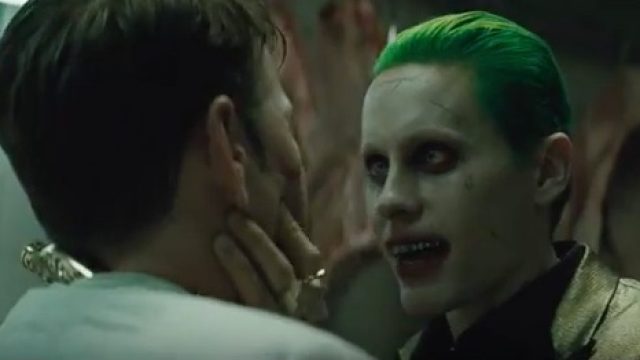 The Joker is arguably the greatest comic book villain of all time, so it's no surprise that even though he's not the main focus of Suicide Squad,he's already making his presence known.
Fans have extremely high expectations for Jared Leto in the role of the Joker, because it'd be pretty hard not to. We've already gotten several glimpses at what his character will look like, and director David Ayer called Leto's performance "world-stopping."
We're going to assume "world-stopping" means "absolutely terrifying."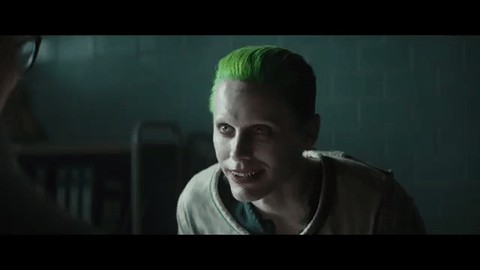 A new Suicide Squad teaser compiles several clips of the Joker being… well… the Joker. And it's actually scary.
While Jack Nicholson's Joker in Batman was a funny, weird clown whose main purpose was to get revenge on Batman; and Heath Ledger's Joker in The Dark Knight was an insane psychopathic mass murderer who was menacing, diabolic and anonymous; Leto's looks more like a new creation of a straight up gangster.
Check it:
https://www.youtube.com/watch?v=OLBWeWSjECQ?feature=oembed