JoJo's New Ombre Pink Hair Will Brighten Your Quarantine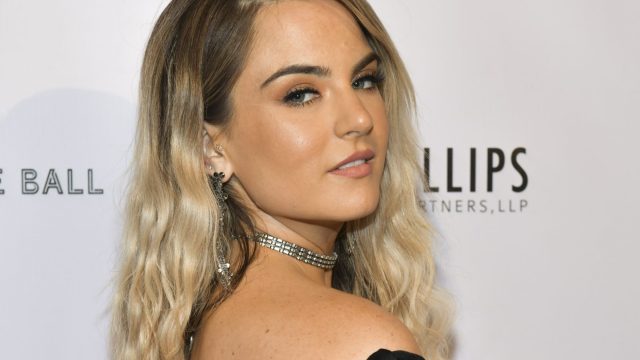 While she hasn't been able to "Leave (Get Out)" since quarantine began (we're truly sorry for this joke), JoJo has been making the most of her time sheltering at home. She already blessed us with a social-distancing version of her iconic hit ("Stay in! Right now! Do it for humanity!"), and now she's jumping on one of our favorite hair trends of the last few months. On Instagram, she debuted pink hair with dark roots, which gives her an overall ombre look. Love.
JoJo, aka Joanna Noëlle Levesque, tried to sneak her hair transformation into posts about entirely different things, but there's no way she could hide that bold color. On Friday, July 24th, the singer posted an Instagram Live video during which she talked with Zerlina Maxwell about her book The End of White Politics. You can, and should, check out the whole "tipsy politics" conversation below, but also check it out to see her new pink—and what looks like turquoise blue—hair.
Then, yesterday, July 27th, JoJo gave an upclose look at her pink ombre hair in her Stories.
In theory, her Instagram Story was about her new merch drop, but honestly, we were distracted by that mermaid-long pink hair. It starts darker in the roots and then fades into a light, bubblegum pink toward the ends.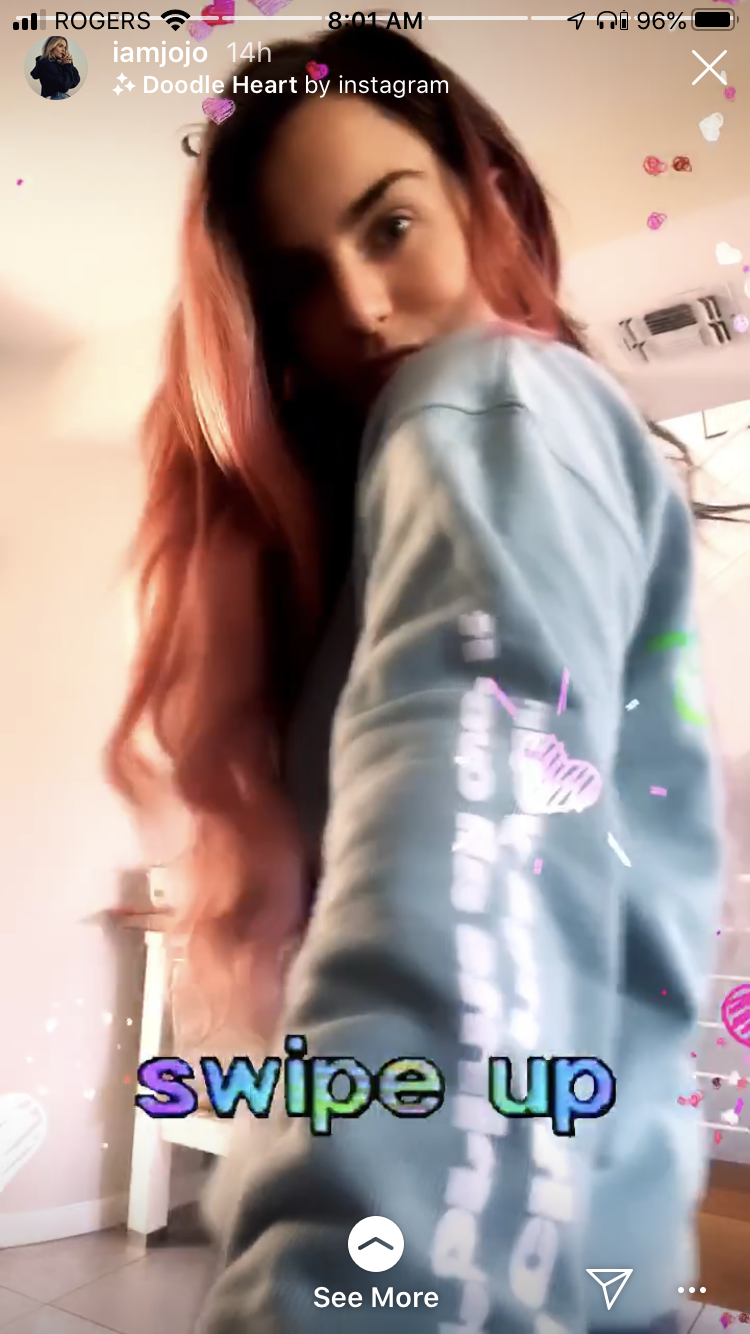 Before Friday, JoJo had been wearing her hair long and blonde with darker roots since prior to quarantine. She's far from the first celebrity to make a drastic hair change while sheltering in place, and she's not even the first to go pink. Elle Fanning kicked things off with an at-home peachy pink dye in March. Soon after, Sarah Michelle Gellar, Dua Lipa (with help from boyfriend Anwar Hadid), and Julianne Hough followed suit. Sarah Hyland tried to dye her hair pink, but she ended up with an Ariel red shade in a happy accident.
Welcome to the pink hair club, JoJo. Now we just need the details on the hair dye you used because the shade is amazing.