According to Johnny Galecki, "The Big Bang Theory" is probably ending after Season 12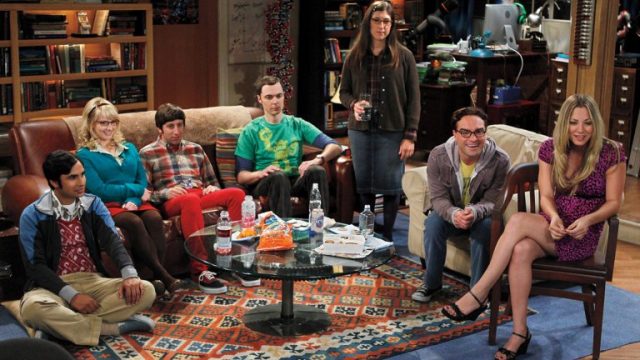 The Big Bang Theory is currently in its 11th season. And even though we don't want to think about it, all good things must come to an end. Johnny Galecki just hinted thatThe Big Bang Theory may end after Season 12, and we're already in tears. We've been lucky to have the show in our lives since 2007. Can't it just last forever?!
According to People, Galecki revealed the info at the Television Critics Association winter press tour on Saturday, January 6th. "The only manner in which the cast has discussed wrapping [The Big Bang Theory] has been that we're all going to be very sad when that day comes," Galecki told reporters, according to TV Line. "But I think at this point everyone's very comfortable with 12 seasons being a good time to go home and see our families."
Again, cue our tears. After all, at this point, we know The Big Bang Theory characters so well. It's like they're friends of ours, and we're constantly wondering what they're up to. Of course, we'll still have Young Sheldon, the Big Bang Theory spinoff. In fact, it was just renewed for a second season, Deadline reports.
If you haven't seen the show yet — which revolves around a young Sheldon, of course — you're missing out. Young Sheldon is the #1 new comedy and the #2 comedy on television, according to recent ratings, Deadline Hollywood reported.
What's first? The Big Bang Theory, of course. No surprise there!
Which is why we're so sad that the next season of The Big Bang Theory might be the show's last.
While we wait to see what happens, we're glad we have Young Sheldon.
"Young Sheldon has made a huge impact on our schedule in the short time it's been on the air, Kelly Kahl, President, CBS Entertainment, said in a statement, reported Entertainment Weekly. "While the show's DNA is clearly rooted in The Big Bang Theory, Young Sheldon has staked out its own place in the TV universe with a unique creative tone, brilliant writing and a gifted multi-generational cast.
BRB, praying to the TV gods.