John Stamos reads "Fuller House" reviews, things get hilariously awkward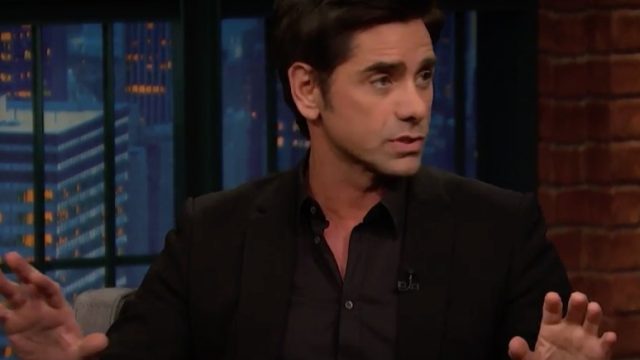 Let it never be said that John Stamos isn't a good sport.
Our favorite Uncle Jesse appeared on Late Night with Seth Myers last night, and he and Seth read aloud a bunch of critical reviews of Fuller House, the new Netflix reboot of the classic show Full House. Fuller House premiered on Netflix last week, much to the delight of fans. Seriously we've been binge watching it for days.
The critics, however, aren't exactly fans of the show. That's actually an understatement. They straight up hate it, as Stamos found out when he and Seth read the reviews, including one in which the reviewer said, "The series begins as a sitcom family reunion. It becomes a self conscious, dated and maudlin reminder of the ceaseless march of time and your inevitable demise."
OUCH.
Stamos is his usual charming self, though, and provides hilarious commentary. He suggests that one critic was being mauled by a bear as he watched the show. He also reminds the reviewer from The New York Times that "it's Fuller House, not Room." Besides, Stamos gets the last laugh since Fuller House has been so enormously popular that Netflix has already renewed it for a second season.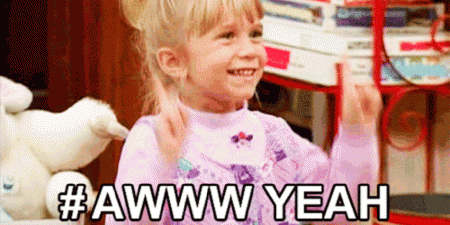 Watch the awkward hilarity in the video below. (We should probably also mention that Stamos can rock a pair of hipster specs like nobody's business.)
https://www.youtube.com/watch?v=NG7FcxgC3Ms?rel=0