John Stamos celebrated his birthday with a ~very~ cheeky pic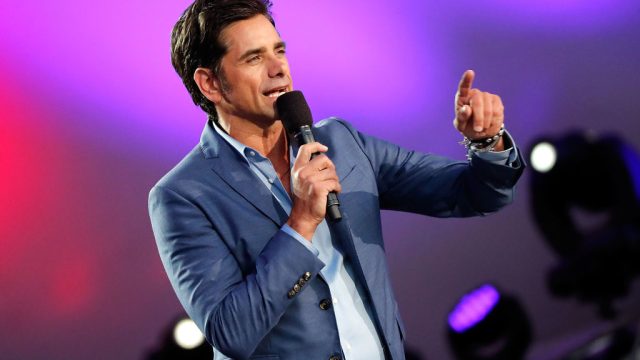 You all know John Stamos, right? Best known as Uncle Jesse on Full House (and Fuller House!) but somehow even better known as a dude who literally does not age. Like, he somehow looks exactly the same as he did 20 years ago. How is this possible? We may never know. Allegedly, Stamos turned 54 years young on Saturday. We don't quite trust this to be true, but we'll allow it.
John Stamos celebrated his birthday the way one does — by getting into his birthday suit and posting the evidence on Instagram.
The actor stripped down and posed among leafy trees that barely concealed his *insert euphemism for hot bod here*. OK, but is it actually our birthday?!
https://www.instagram.com/p/BX_vj6pAoQP
Stamos also posted a very insightful throwback to balance out the cheeky birthday photo.
"It's a wonder just how much of life sits before me eagerly (almost impatiently) waiting to reveal it's gentle, imperfect, often unimaginable beauty," the post reads. "When I've been willing to suspend my judgment, hold my criticism, proactively find the positive, and most importantly embrace wonder,  I've found authentic happiness. To stumble safely this far together is a real wonder. Thank you for the lovely birthday wishes. Sending you much, much love!"
Stamos's Full House colleagues also had some super sweet birthday messages for him.
Lori Loughlin, TV wife extraordinaire, acknowledged Stamos's ageless face.
https://www.instagram.com/p/BX-yv1ojA6w
Candace Cameron Bure called him "Uncle J."
And even Andrea Barber, a.k.a. Kimmy Gibbler, got in on the fun.
Hope you had a lovely birthday, John Stamos. Don't feel like you have to wait 365 days to post another birthday suit pic. We'll be here for it.
https://www.youtube.com/watch?v=bLqAqIj8Rdc?feature=oembed
Haaaave mercy.