John Stamos and Lori Loughlin (aka Uncle Jesse and Aunt Becky) snapped a selfie this week, and they've barely aged a day
This week's People's Choice Awards brought us many great things. Blake Lively's awesome acceptance speech, Kristen Bell seamlessly navigating a teleprompter snafu, and about a hundred gorgeous red carpet looks that we will be obsessing about for days.
Because a not so insignificant part of us will ALWAYS think of these two as the married couple with twins who live in Danny Tanner's attic. So, needless to say, this made us very happy.
https://www.instagram.com/p/BPbc7rygtgZ
Okay, firstly, can we just take a moment to discuss how these two basically look exactly the same as they did 30 years ago? We know that Hollywood is full of time-stopping voodoo magic when it comes to this kind of thing, but daannng! We're impressed!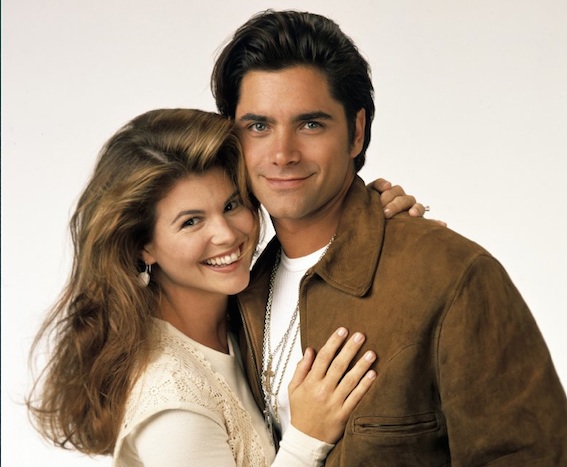 Also, Jodi Sweetin and Candace Cameron Bure mugging it up in the background like they're still the little nieces who live downstairs is weirdly warming our hearts.
We also love how it seems like the actors all genuinely still really love each other and actually enjoy spending time together.
Congratulations on the big award guys. And please keep posting behind-the-scenes pics of you guys hanging out. Because the world is a scary place, and we need what small, simple comforts we can get.