"Last Week Tonight With John Oliver" has been renewed for Season 4, and we're cheering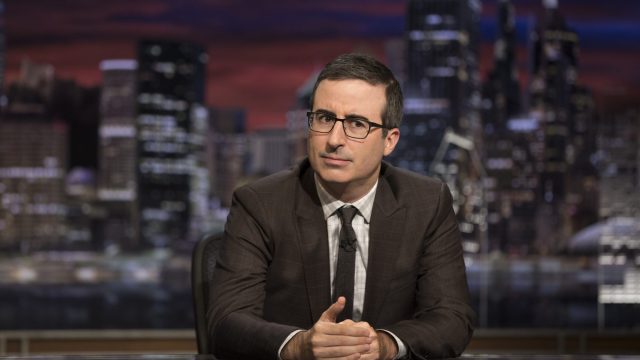 A lot of us would be totally lost without John Oliver. His hit HBO series Last Week Tonight provides us with a blend of journalism and comedy, and Oliver often says exactly what we're thinking. Thankfully, the TV gods have smiled upon us, because Last Week Tonight has been officially renewed for Season 4!!
Last Week Tonight is the comedy and comfort we need during crazy times. In this last week alone John Oliver gave advice regarding the election of Donald Trump. The episode provided us all with much-needed laughs after the election; it was also a great reminder to stay vigilant to keep hate from being normalized. In the same episode, Oliver flipped off 2016 with celebs. It's the goodbye we've all wanted to give this extremely rough year.
Last Week Tonight often brings important issues to light. Oliver has used it as a platform for talking about women's reproductive rights.
He's also discussed the *legal* discrimination that many LGBTQ Americans still face.
Finally, he has used a group of adorable pups to represent our country's highest court, because of course. That one is a bit more silly than the others, obviously. (RBG is still our favorite, though).
Unfortunately, Oliver's hilarious, curse-heavy sendoff of 2016 was also his finale for Season 3. We've been wondering how we'll survive without him, but luckily, we have a date for his show's return. The fourth season of Last Week Tonight will premiere on February 12th. Happy Valentines Day to us!!