John Oliver answers Lorelai Gilmore's most pressing question and gives us heart eyes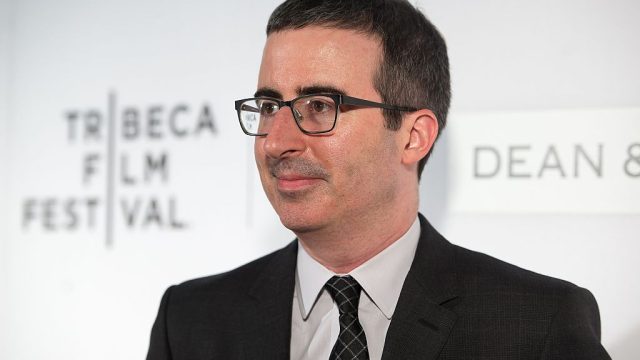 In the new Gilmore Girls teaser trailer, Lorelai ponders two very important questions.
First: would Amy Schumer like her?
This morning we got our answer straight from Amy: a resounding yes. And she didn't even use the word "like," she opted for LOVE. (Side note: duh, who wouldn't love Lorelai and her fast-talking antics?!)
The second question Lorelai asks in the trailer is, "Do you think John Oliver would find me hot?"
And just like magic, we also have our answer already, straight from the British legend himself. John's buddy Stephen Colbert showed John the clip during his appearance on The Late Show last night and here's what happened (skip to 5:45 for the GG talk):
https://www.youtube.com/watch?v=R4jYBKg-7_8?feature=oembed
Welcome to the "We Heart Lorelai Club," John!
Again, we're not surprised at all by these answers, but how awesome is it to see Gilmore Girls characters basically interacting with modern day celebrities in real time?
It feels magical and just amps up our excitement for the new series, which, as if we have to remind you, comes to Netflix in November.