John Oliver flipped off 2016 with some of our favorite celebs, and we're totally cracking up
So, all in all, this year hasn't been… super great. Surely we feel this way around this time most years, but based on the sadness and negativity around the election, this one definitely takes the cake. That's why we're loving the fact that John Oliver flipped off 2016 with the help of some of our favorite celebrities. He pretty much did what we were all thinking.
The flip-off occurred during last night's episode of Last Week Tonight, which also happened to be the season finale. It was in honor of the election, the many deaths of true icons, the introduction of Zika, and uh — Ryan Lochte.
"Even though this year still has seven weeks left, I'm calling it early: 2016 has been the f—ing worst," Oliver said at the end of the episode. Cue this amazing montage, starting at around 24:12.
https://www.youtube.com/watch?v=-rSDUsMwakI?start=1452&feature=oembed
Not only did Last Week Tonight provide a safe place for the everyday person to vent, but it provided a weird sense of unity — after all, we're all in this together when we say that 2016 blew.
Of course, we loved seeing appearances from celebrities like Amy Schumer, Kathy Griffin, and Larry David, who very vocally expressed their distaste of the year. (And for the latter, his distaste of mayonnaise.)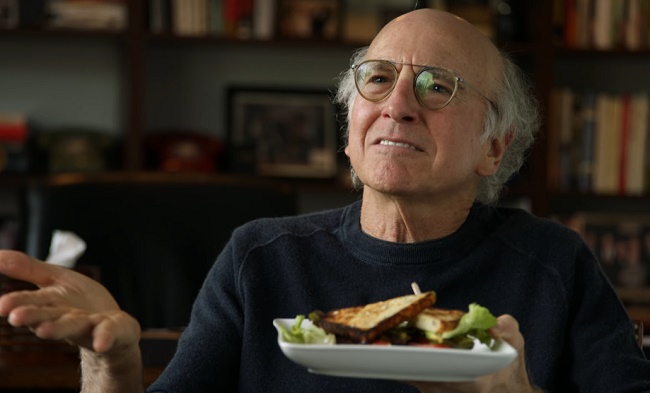 While there's still some time to turn this year around, it might just be good to call it — we lost too many great people this year, we've had a lot of tragedies to deal with, and we're just so exhausted by everything 2016 threw at us. At least Last Week Tonight can help us end the year with a solid laugh and smile.
Let's hope that 2017 really makes up for everything.