Proud Brit John Oliver hilariously reminds us Americans what we're missing on the 4th of July
While we all know that 4th of July is the day we celebrate American independence, it can be easy to forget what we're celebrating independence from. Don't worry, because John Oliver is here to remind us. As a Brit himself, the Last Week Tonight host has a lot of thoughts about that time in 1776 when we cut ties with England — including a list of things we're now missing out on by not being British.
"First, there is the matter of your accents," John begins in a web exclusive clip, his British accent really highlighting his point. "These beautiful vowel sounds could have been yours."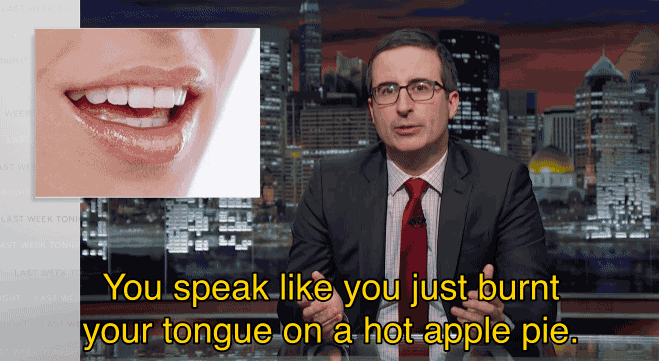 Other things us Americans are missing out on? Bowler hats, meat pies, and, overwhelmingly, pessimism.
"Americans are optimistic people who believe the sky is the limit," John explains. "Whereas in Britain, we are painfully aware of our limits."
John says that British people don't ever develop self-esteem because they know, whatever they do, they'll never be as good as the Queen.
While we love these hilarious Britticisms, John Oliver eventually gives in to the patriotism.
"So, just take a moment on this July the 4th to think about all that you left behind, and I think you'll realize, honestly, you are probably way better off the way that things are."
If that doesn't fill you with the spirit of independence, we don't know what will. Watch the full clip below! https://www.youtube.com/watch?v=