John Mayer's Valentine's Day outfit is hilarious and playful, which is what we expect from him by now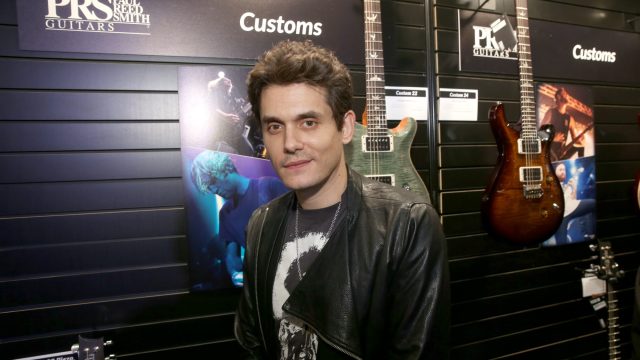 When it comes to Valentine's Day garb, most women like to rock dressy outfits that make them fell good, and men tend to wear suits or tuxedos if they want to go all out. Well, that's is if we're trying to be very conventionally gendered about the idea of clothing, which we only are so that what we're about to say seems even more hilarious. Ready? John Mayer's Valentine's Day pink sweatsuit outfit proves you don't have to go to those extremes to celebrate the day.
The 39-year-old shared an adorable photo on Instagram rocking a slim bubblegum pink sweatsuit to celebrate the love holiday. According to InStyle, the "Your Body is a Wonderland" singer is wearing a zip-up hoodie from Island Stone ($295) and joggers from the same fashion label in his playful Valentine's Day shot and he finishes the look with classic gray Adidas sneakers.
Looking off to the distance with his arms crossed, he captioned the photo, "Let me be your hypebae" adding in the adorable flower and heart emoji's and a funny hashtag, "??#valentinesdae."
He also shared a fun Valentine's Day message encouraging his fans to share the name of their crush in the comments of his post, in an attempt to play matchmaker. In the cute video, he sang a new song just for his 1.8 million fans on his Instagram page and promoted his upcoming world tour.
We have always loved his sense of humor, and we equally love his romantic side. The world could always use a little extra love.