John Lewis' iconic Christmas advert is here to make you feel a tiny bit better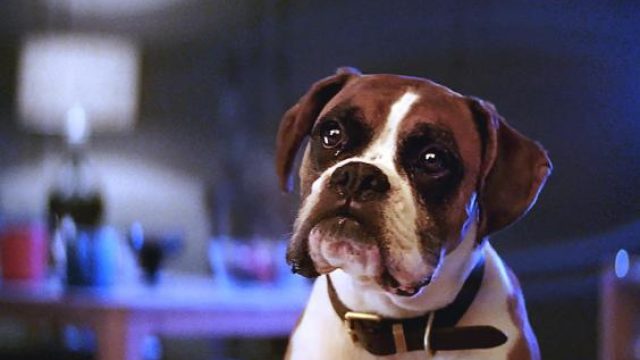 British store John Lewis released its Christmas advert, reminding us that it's okay to feel happy about something again. The two minute ad "Buster the Boxer," tells the story of Bridget and her dog named Buster. Her parents buy her a trampoline for Christmas. During the night a few foxes, a badger, a squirrel, and a hedgehog enjoy jumping on it, while Buster looks on jealously. When Bridget comes down stairs Christmas morning she runs happily out to the trampoline to give it a go. But before she can get there, Buster jumps in ahead of her while Nicole Kidman's version of "One Day I'll Fly Away" plays.
This ad is cute and heartwarming with a purpose. Craig Inglis, Customer Director at John Lewis, said: "2016 has certainly been quite a year, so we hope our advert will make people smile. It really embraces a sense of fun and magic, reminding everyone what it feels to give the perfect gift at Christmas."
https://www.youtube.com/watch?v=sr6lr_VRsEo?feature=oembed
"Each year we work with a charity which fits our ad, and we hope this year's campaign will encourage more children to discover a love of British wildlife and encourage support of The Wildlife Trusts," Inglis said. The store is going to make a donation to The Wildlife Trusts with each sale of the soft toys of the ad's characters.

Bounce on, Buster.