John Legend voiced his concerns about good friend Kanye West this morning and we're listening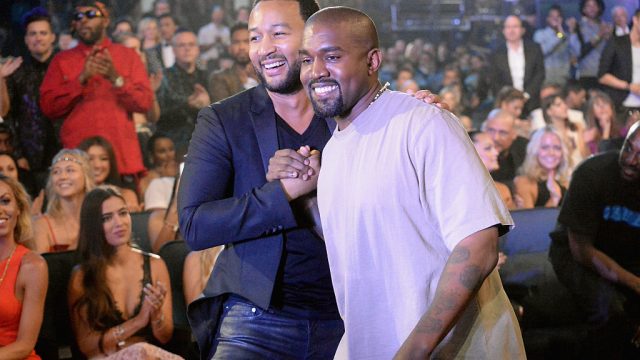 Yesterday afternoon paramedics were called to Kanye West's home, just hours after West cancelled his Saint Pablo tour and he was taken to the UCLA Medical Center. Initially police were responding to a medical welfare call around 1:20 p.m. PT.  In an interview with CBS This Morning, John Legend voiced his concerns about Kanye West. Legend and West have been close friends since 2001, long before Legend was in the music business.
"We were with Kim actually, you know, right before all of that. I was concerned by what I saw, so hopefully he's getting some rest and some time to figure things out," Legend said.
Kim Kardashian was in New York City to attend the Angel Ball, a black tie-event that was to honor her father, the late Robert Kardashian Sr. but at the last minute she changed her mind. Instead her mother Kris Jenner attended the event with Khloe and Kourtney, while Kim Kardashian rushed to be by Kanye's side.
https://www.instagram.com/p/BNGlnQrgfTc
According to an interview Kris Jenner did with ET, she thinks Kanye West is just suffering from exhaustion.
"I think he's exhausted. Just really tired," Jenner offered. "It's a grueling tour."
We hope Kanye West gets the help he needs, and our prayers are with his family!