John Legend revealed the special meaning behind baby Miles' name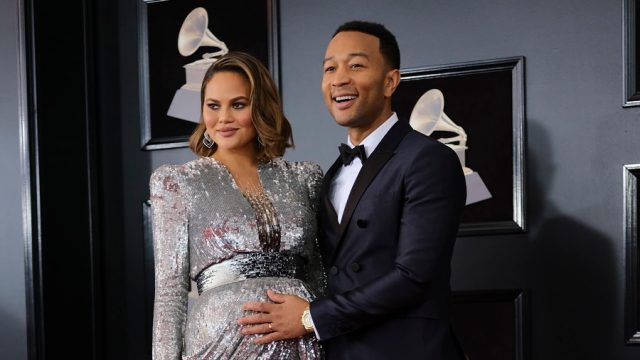 On May 20th, Chrissy Teigen gifted the world with the name of her sweet newborn boy — Miles Theodore. And John Legend just shared the meaning behind baby Miles' name.
As most know, aside from being half of one of our favorite celebrity couples, Legend is a musician (he and Teigen actually met on the set of one of his music videos). Meaning music is a key part of their lives…and Miles' name reflects that. Legend says he's named after legendary jazz musician Miles Davis.
"We named our first daughter Luna Simone Stephens; every name we give to our kids I think will have a little bit of musical history to it. So Miles is, of course, is the same name as the great Miles Davis," Legend revealed to E! News at the 2018 Billboard Music Awards
Legend also revealed that they weren't 100% sure of the name before Teigen gave birth, but it just seemed to fit once they met him.
"Chrissy really liked the name Theodore, so we put it all together as Miles Theodore Stephens," Legend continued. "When he came out and we hung out with him for a little while we were like, 'Yeah, he looks like a Miles.'"
The much-anticipated birth was initially announced on May 17th. He was an early surprise, as Teigen's initial due date was in June.
We're officially in love with baby Miles Theodore, and we especially love the fact that this Little Legend is named after another musical legend (see what we did there)?