John Legend offered a heartwarming message to the family of a Manchester victim who loved his music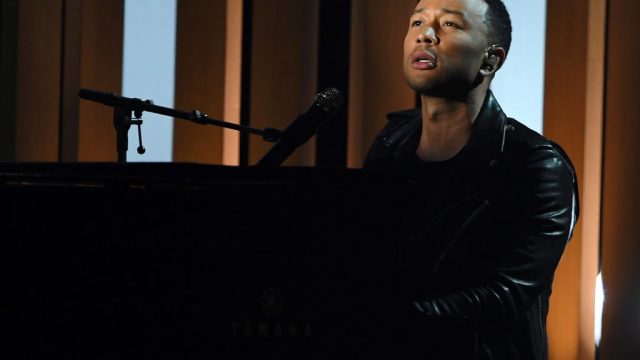 As more news about the victims of the Manchester bombing comes to light, we learn about the lives lost and the people left behind. People like Charlotte Campbell and Paul Hodgson, the mother and stepfather of Olivia Campbell, a 15-year-old who was among the 22 people killed during the attack that left another 51 injured. Her parents appeared on Good Morning Britain to talk about their daughter this week and, while there, received a very special message of condolence from John Legend.
Besides being a huge fan of Ariana Grande, Campbell loved Legend's music. In fact, she once performed his song "All of Me" at a charity event. And at her memorial, the song was played once again. Upon hearing this, Legend reached out to her parents to offer his love and support after their terrible loss.
"I have a young daughter and I can't imagine the feeling you must be going through right now, to have to bury your own daughter," he said in a video message to the parents. "I understand that she was a fan of my music and she sang my song "All of Me" for a talent show, and that you played it at her memorial service."
https://www.youtube.com/watch?v=_zGEE18CbVw?feature=oembed