John Legend doing "Hey Ya" on "Lip Sync Battle" is a wonder to behold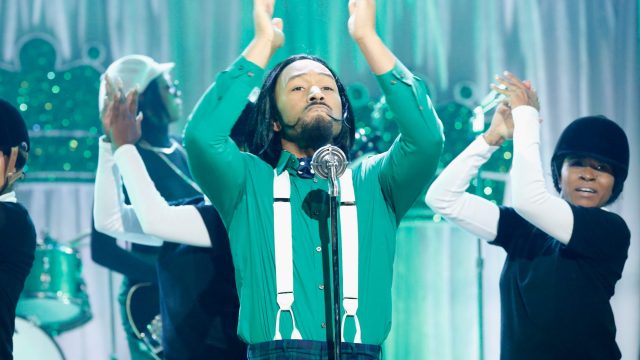 This weekend as a part of the very first Lip Sync Battle: All Stars Live, John Legend made our ENTIRE LIVES with a totally stellar performance of none other than 2000s hit "Hey Ya." Just hearing the super popular OutKast track always makes us shake our ~groove thangs~ and the song combined with the magic of John Legend was almost *too good* to handle.
John Legend, being John Legend, gave it his all in the *best* way.
Take a look:
https://www.youtube.com/watch?v=_I8LwLtD87Q?feature=oembed
He rocked one of André 3000's best outfits ever (which is definitely saying something!) and everything about it was just perfect. It was a perfect imitation of the video, and it was just oh so funny.
Oh, yeah, and Stevie Wonder was jamming out too, like, CASUAL.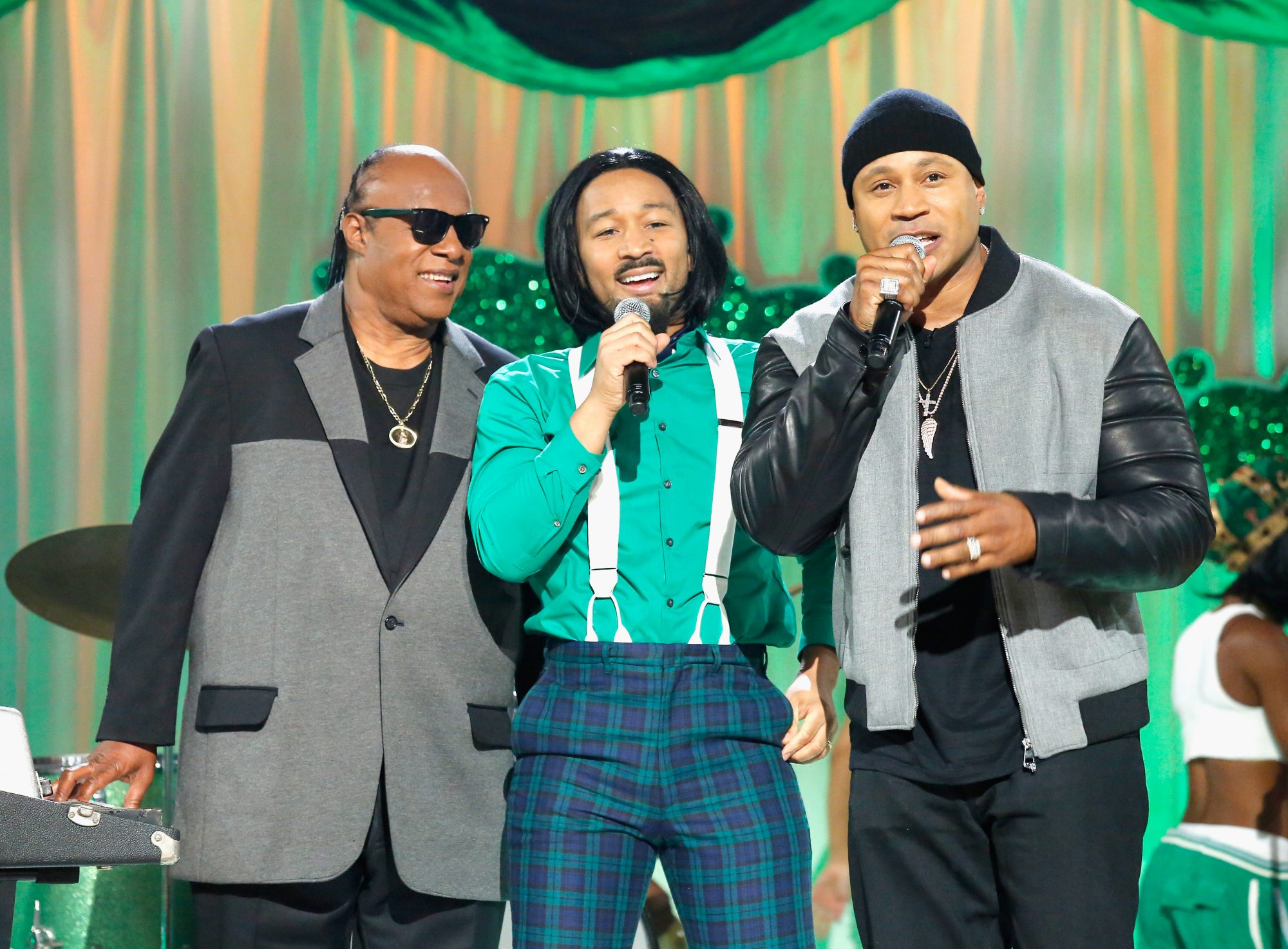 Like, OMG, stop. When they said "all stars," they really meant all stars. Like, holy cow! What an incredible episode.
Legend also performed on Lip Sync Battle last year as MC Hammer.
https://www.youtube.com/watch?v=wWxrKoPBW1E?feature=oembed
Literally one of the funniest things we have *ever* seen. Legend is totally into lip sync!
Oh, and remember last spring when he performed "Slow Motion" by Juvenile?
https://www.youtube.com/watch?v=h2PKLBSlfHU?feature=oembed
One of the most sexual songs ever. We can't lie: We saw John Legend in a new light after this performance.
We'll never get over watching Legend jam out with host and wife Chrissy Teigen! Hello, #RelationshipGoals.