We are obsessed with John Krasinski and James Corden recreating famous movie scenes
John Krasinski stopped by The Late Late Show with James Corden and surprised us all by revealing that he and the comedic host actually have a long history of working together. In fact, they've been supposedly working together since 1939 on some of the most iconic movies in Hollywood history. They've just been fired from the all of famous roles for one reason or another.
And since it sounds like a pretty far-fetched claim, they showed us some "segments" from their "documentary" that shows all the deleted scenes and proves just how long they've been collaborating.
Of course with these two hilarious guys, you know this entire thing is merely a great bit for the show and that they were not, in fact, the original actors cast in Gone With the Wind…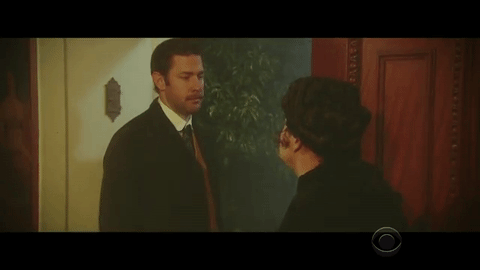 But they actually prove to have some serious comedic chemistry and enjoy the heck out of annihilating some of these most famous scenes.
They even had us cracking up during one a dark moment from Pulp Fiction. A feat like that takes some crazy talent.
The video ends with an awesome moment from Into the Woods, a film Corden was actually cast in as "The Baker" opposite the mega-talented Emily Blunt (who, of course, happens to also be Kraskinski's wife). They totally nail the duet before Krasinski is asked to give his wife's number since "she'd be perfect for this." (Spoiler alert: She is.)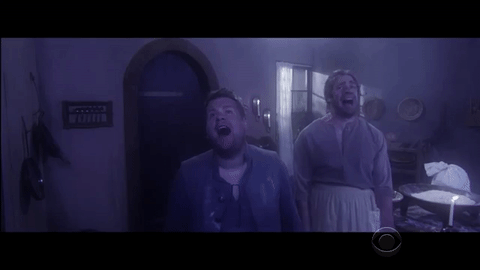 The whole segment is wonderfully entertaining and delightfully fun to watch. And, since Hollywood has been pretty into reboots lately, maybe it could consider these two if any of these classics find themselves getting reinvented.
https://www.youtube.com/watch?v=hgIrTWKHum4?feature=oembed