John Krasinski opens up about how being a dad has changed him
John Krasinski and Emily Blunt are one of our favorite celebrity couples. I mean, they invented the game of Lip Sync Karaoke for crying out loud. (True story: Krasinski is the one who brought it to Jimmy Fallon in the first place.) You know they're fun people who like to have a good time.
But while their life might seem like sunshine and rainbows all the time, the duo still struggles with parts of everyday life like the rest of us. For example, figuring out how to be parents to their now two-year-old daughter Hazel. According to PEOPLE, John had a bit of an "existential crisis" when she was born.
"I went through some really serious stuff," John told the magazine. "There is a mirror that is held up to me now. You have someone watching you. You have to lead by example."
The actor says being a father has changed him in unexpected ways. For example, it strengthened his relationship with Emily and with his own parents.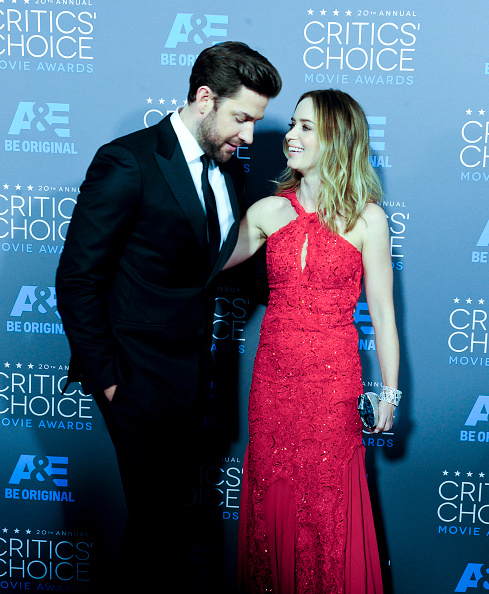 "I got to understand my parents better. I got to understand my wife better," John continued. "I got to understand how lucky I am to be in the fox hole with someone I can rely on 150 percent."
He also says Hazel has made him a better actor and director. She was born just before John started working on The Hollars, which he both starred in and directed. The timing couldn't have been better: The film also stars Anna Kendrick as his girlfriend who is eight months pregnant. Talk about understanding your subject material.
"I had my daughter in February and then we shot the movie in April," John said. "Those [few] months changed my life. They are the reason the movie is what it is."
(Featured image via Getty Images/Bruce Glikas; Getty Images/Amy Graves; Giphy/NBC)