John Krasinski and Emily Blunt called Ryan Reynolds their "son," and can this family adopt us, too?
Everyone is raving about A Quiet Place. The reviews are glowing, Chris Pratt is obsessed with it, and now our other guy-crush — Ryan Reynolds — is here to recommend the film. Have you ever seen a film so good that you walk out of the theater like, "These movie stars are my parents now"? Because that's what happened to Reynolds. A Quiet Place is apparently so powerful that after Reynolds left the theater, he petitioned to be adopted by John Krasinski and Emily Blunt.
First, Reynolds jokingly tweeted, "I've seen #AQuietPlace twice in one week. SEE THIS FILM! @johnkrasinski and #EmilyBlunt are my new parents. Congratulations, Ryan." He later called them, "mom and papa."
Krasinski responded to his, erm, child, with, "Thank you Son. Your mother and I are so proud."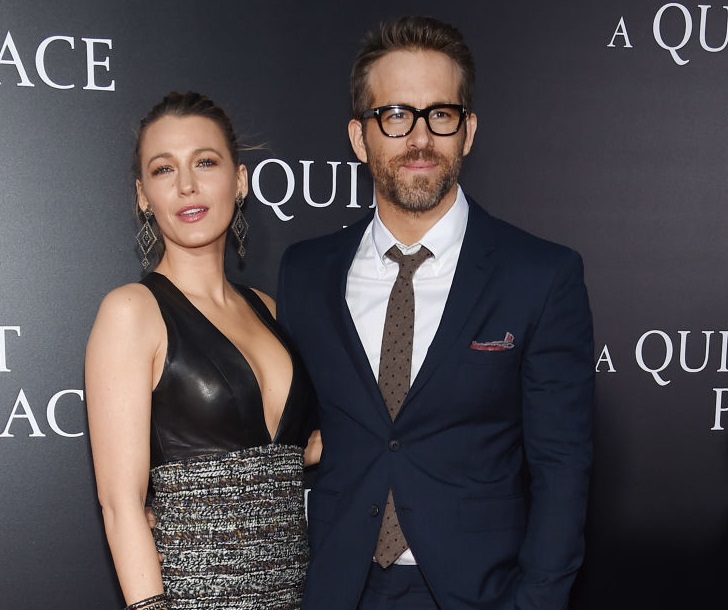 Reynolds and his wife Blake Lively actually saw the movie at the premiere in New York on April 2nd, 2018 and Reynolds had to sit on that glowing review for nearly a week.
This movie is clearly some kind of transformative experience. Pratt dedicated an entire Instagram video to it and emphatically gushed in the caption: "HOLY CRAPPP!!!! Stop what you're doing right now … AND GO SEE A QUIET PLACE it's scary, moving, with amazing performances and a totally original idea. A+++ 97% on rotten tomatoes for a reason. Bring a friend."
We wonder how Lively feels about the film and her husband's new family — the Krasinski-Blunts?
But the real question is: How does the Krasinski family adopt us, too? In the meantime, we'll have to settle for watching A Quiet Place and daydreaming about our movie star mom and dad.