John Goodman just revealed the fate of Roseanne's character on the new Roseanne spinoff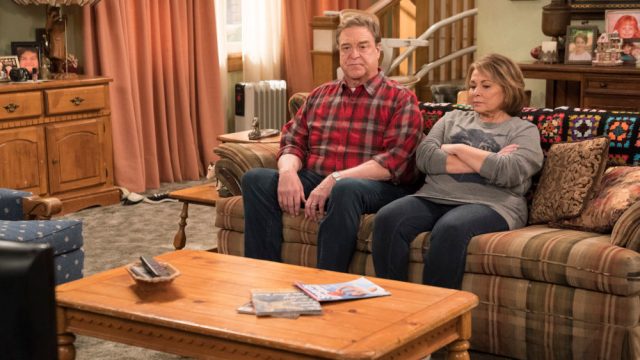 It's been over three months since the abrupt cancellation of the Roseanne reboot after star and co-creator Roseanne Barr unleashed a racist Twitter rant against former Obama-era advisor Valerie Jarrett. However, ABC soon let fans of the series know that the Conner family wasn't going anywhere any time soon. The network announced it would be moving forward with a Roseanne spinoff—sans Barr—in June, and stated that the new series, titled simply The Conners would premiere in the fall.
While fans of the OG reboot were happy that one of their favorite TV families would remain on the air, they had one major question: How would the writers tackle a show about the Conner family without their most iconic character?
And it seems as though John Goodman, who plays family patriarch Dan Conner, just spilled the tea in an August 26th interview with The Sunday Times. When asked about his character on the upcoming new show, the actor said,
"[...] I guess he'll be mopey and sad because his wife's dead.
While many fans suspected the The Conners writers would choose this route for the upcoming series, Goodman's words officially confirm it. This also fits with a recent ABC synopsis of the show, which stated:
"After a sudden turn of events, the Conners are forced to face the daily struggles of life in Lanford in a way they never have before. This iconic family—Dan, Jackie, Darlene, Becky and D.J.—grapples with parenthood, dating, an unexpected pregnancy, financial pressures, aging and in-laws in working-class America."
Goodman also reiterated that Barr has nothing to do with the new series, noting that she "relinquished all her rights" to the show.
The Conners will premiere on October 16th at 8:00 p.m ET on ABC. Will you be watching?