The kid from "Freaks and Geeks" created a new sci-fi drama, and we're so proud of our 'lil Sam Weir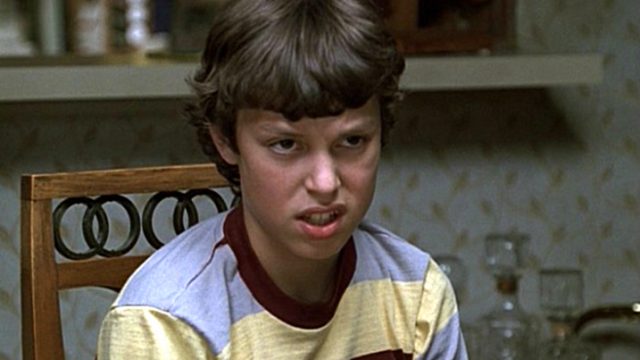 Gather round, 'cause we're about to blow your minds: Fox is developing a sci-fi drama created, written, and executive produced by John Francis Daley, Variety reports. If that name rings a bell but you can't put a face to it, it's probably because you know him best from, like, almost 20 years ago.
He was Sam Weir, everyone's fave little bro from Freaks and Geeks. So even though he's totally an adult now, you probably still think of him as looking like this. With this exact face. Obviously. (Honestly, even if you haven't seen Freaks and Geeks, you probably know this face because it's one of the best gifs on the internet. Fact.)
He also did a loooong stint as the super endearing Dr. Lance Sweets on Bones, among many other roles. Dude is busy AF. But what you might not have known is that it's not just acting keeping him busy, it's also writing.
So not only does he write, but we already know he can write well. Which is why we're bonkers excited for this new show. It's called Proxy, and as Variety writes:
"The project is centered on a technology that allows online followers to live voyeuristically through the experiences of hedonistic young 'Proxies' on a remote island paradise."
It's worth noting that it's not been ordered to series yet. A script order isn't a guarantee, but if it does get the order, Daley's frequent collaborator Jonathan Goldstein will also write (he's already executive producing).
Variety also reported that the script was ordered with a penalty, which means that if Fox doesn't green light the show, they'll have to pay a fee. Basically, there are no guarantees in the TV world, but…this is guarantee-adjacent. Our only remaining question is…will John Francis Daley be in it? Because, um, not to be greedy, but we want it all.