John Cena just addressed his breakup with Nikki Bella in a bittersweet Twitter post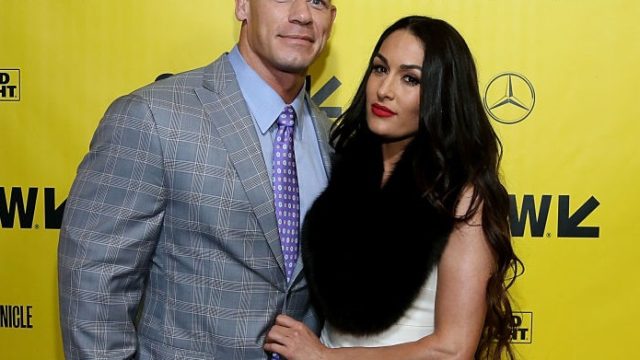 When you get engaged, you think you've found your forever partner. But sometimes that's not the case — and sometimes, issues come up that make people realize they're better off parting ways. After one year of engagement, John Cena and Nikki Bella broke up — and Cena has just opened up about the split.
The pair, who met through the WWE, were set to get married on May 5th. They've been linked since 2012 and have been together for six years. Cena proposed to Bella, fittingly, at WrestleMania in 2017.
Bella, who has a major role in the E! reality show Total Divas, brought Cena on for a number of episodes throughout the series, meaning that fans got to see their relationship blossom over the years. Bella announced the news of their breakup on Instagram, noting that the decision to split was a difficult one. "We continue to have a great deal of love and respect for one another," she wrote.
In 2016, Cena shared his opinions on marriage in an interview with Rolling Stone, which might give us a clue as to why they're no longer together.
" I don't want kids, I don't want marriage," he said. "That's me just saying, 'Hey, this is my life and this is how I'm going to live.'"
But that doesn't mean he's taking the split lightly. Today, April 16th (one day after the announcement), Cena posted the following message to Twitter.
And yesterday, April 15th, he posted:
Fans are being incredibly supportive, even though many are saddened to see the couple call it quits.
https://twitter.com/udfredirect/status/985859294246592513
We wish both Cena and Bella nothing but love. Break ups are hard, and we hope they're doing okay today.