Joe Manganiello posted an adorable birthday message for Sofía Vergara, because they're still basically perfect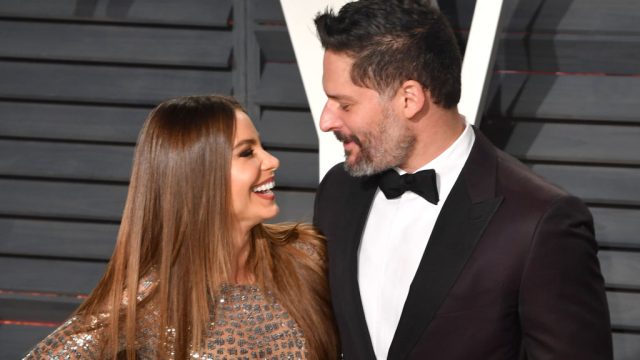 In case you've somehow forgotten, Joe Manganiello and Sofía Vergara are the cutest couple on the planet. Case in point? Joe's incredibly sweet Instagram post for Sofía's birthday has us melting into a puddle, and we can't stop swooning.
Sofía turned 45 yesterday, and Joe celebrated his wife's birthday with an adorable post on Instagram, wishing her a happy birthday in her native language of Spanish. Joe captioned the sweet pic "¡Eres mi vida!" and our hearts simply can't handle this level of cuteness.
Check out the stunning happy birthday photo that Joe shared to his account in honor of Sofía's big day.
Joe's photo shows Sofía living her best life, happily hanging out on a gorgeous beach in a robe. He captioned the pic: "¡Feliz Cumpleaños mi amor! Eres mi vida," which translates to, "Happy birthday my love! You are my life," in English.
It certainly looks like the actress had a great birthday — she shared a few shots on her Instagram from her birthday party, and we wish we could have been invited to the fun soirée.
Sofía showed off her new bangs and wore a gorgeous pink printed gown with studded pink platform heels. It seems like she partied the night away with Joe and her closest friends and family, enjoying a fun and casual birthday celebration. There was even a food truck and a giant fortune cookie for the birthday girl.
It certainly seems like Sofía welcomed 45 in style, and we hope she had the best day ever.