9 times Joe Jonas and Sophie Turner were total #relationshipgoals
When we think of celebrity power couples, Joe Jonas and Sophie Turner immediately come to mind. Almost everything these two do seems incredibly cool. Like how in May, they bucked expectations with a surprise wedding in Las Vegas, complete with an Elvis impersonator as their officiant.
Jonas and Turner began dating after Jonas slid into Turner's Instagram DMs. (How's that for a millennial meet-cute?) Their mutual friend, Hailee Steinfeld, encouraged Turner to go for it, and the rest, as they say, is history. People notes that they were first spotted smooching at a 2016 Kings of Leon concert in the Netherlands. The following year, the two got engaged, and since then, they've shared countless cute and quirky moments. Let's look at some of them below.
1 When Turner made things Instagram official.
Turner shared her first post of Jonas on January 1st, 2017, and many more followed. The picture itself is a casual vacation shot, but it immediately left fans suspecting that something was up.
2 When they shared some PDA in Paris.
Both Jonas and Turner shared this sweet picture to Instagram. We'd be lying if we said their obvious love didn't make us sigh.
3 When they had the best couple's costume ever.
Jonas and Turner celebrated Halloween 2018 as a spot-on Morticia and Gomez Addams. Can anyone say reboot?
4 When Jonas threw Turner a surprise birthday party…on Valentine's Day.
According to People, the Game of Thrones actress didn't turn 23 until February 21st, but her then-fiancé helped her celebrate early with a surprise party fit for the Queen in the North. Jonas shared pictures of the birthday bash on Instagram, including a swoon-worthy photo of him and Turner locking lips.
5 When Turner starred in a Jonas Brothers music video.
All three of the Jonases recruited their significant others for the "Sucker" video, and Turner made the most of her screen time.
6 When they were caught cuddling at a basketball game.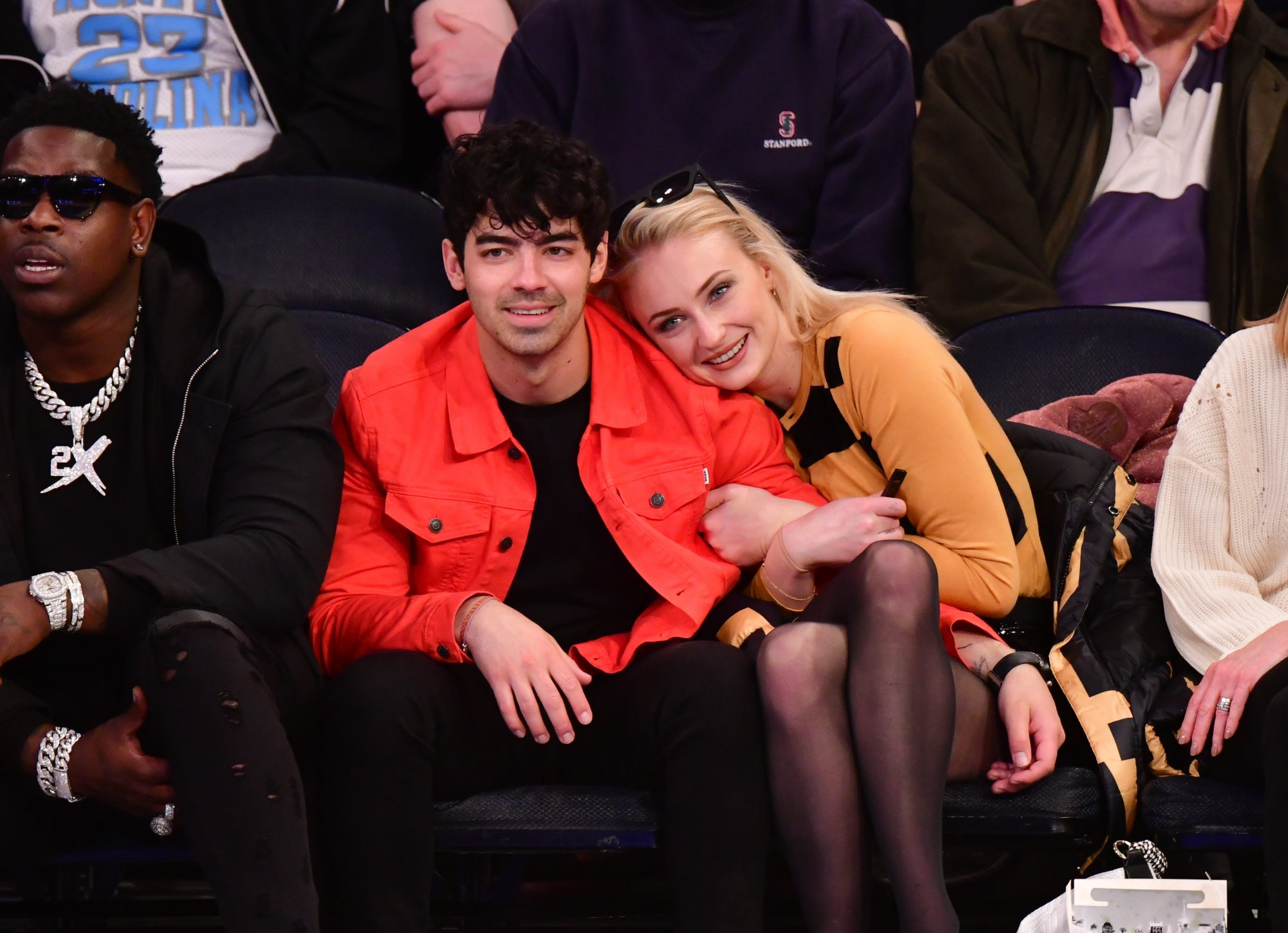 Jonas and Turner don't shy away from PDA, but this picture of them cuddling during a Sacramento Kings vs. New York Knicks basketball game makes our hearts melt.
7 When Jonas celebrated the Game of Thrones Season 8 premiere.
The singer paid homage to his wife's character with an ensemble fit for Sansa Stark. He even wore a red wig.
8 When they cracked each other up at the 2019 Met Gala.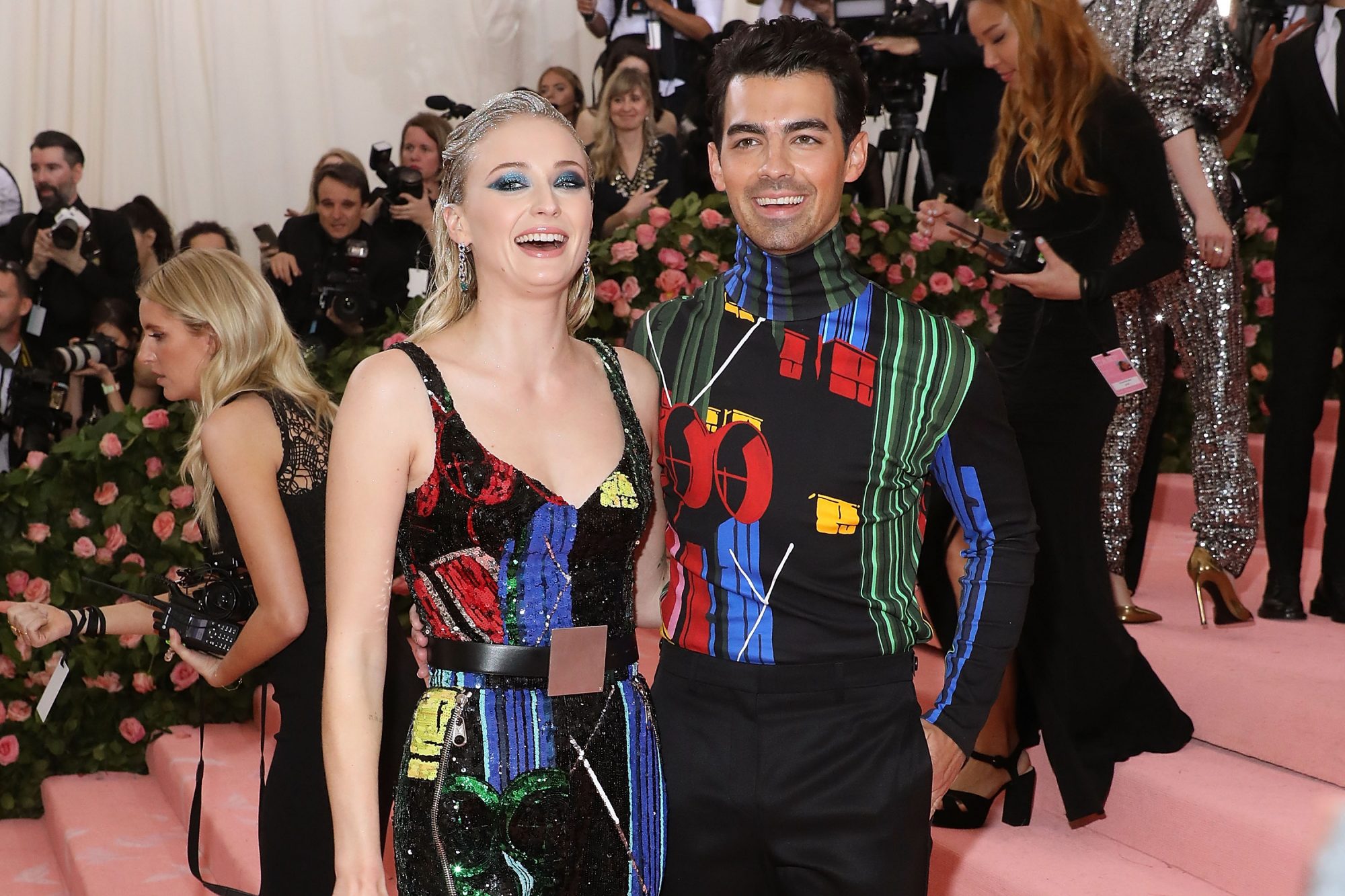 The newly married couple showed up to the 2019 Met Gala in coordinating outfits, and it's clear they were having a blast.
9 When Jonas was the perfect Instagram husband.
At the June 4th premiere for the Jonas Brothers documentary Chasing Happiness, Jonas showed that knowing your partner's angles is the key to making any relationship work. In a video he shared to Instagram, the "Sucker" singer lets Turner work the red carpet while he snaps pictures of her.
We can't wait to see what Joe and Sophie get up to next.