Joe Jonas and Sophie Turner just took the most stunning couple photo at the airport
We've seen some great power couples popping up in 2017. One such power couple is DNCE lead singer Joe Jonas and Game of Thrones actress Sophie Turner. They became a social media-official pair in January when Turner posted a photo of Jonas on her Instagram account, according to US Weekly. Since then, they've been spotted out and about together here, there, and everywhere. Earlier today, Jonas and Turner looked stunning in a paparazzi photo taken at the Paris airport.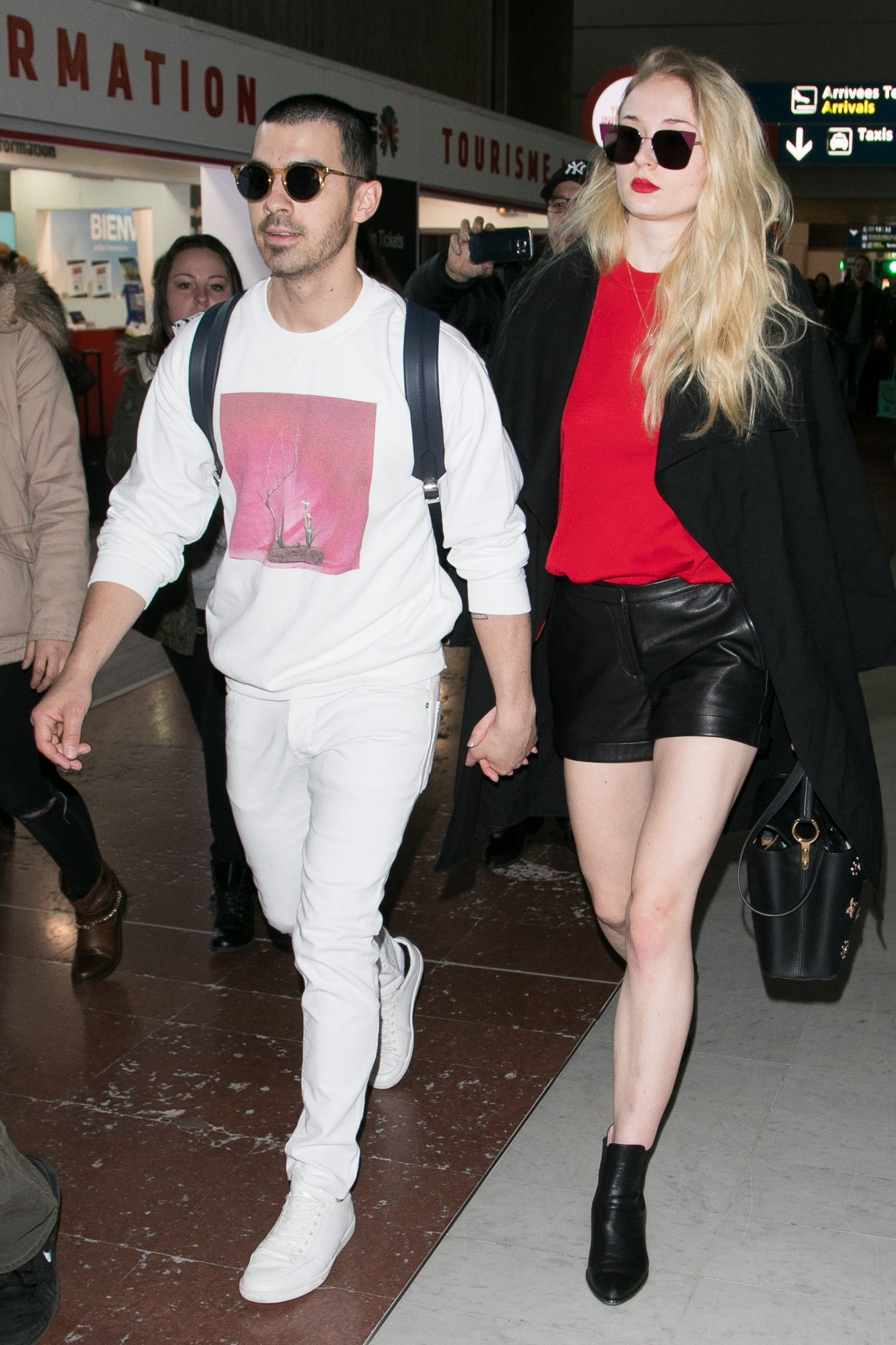 The couple looked super cute in their coordinating black, white, and red outfits, plus their matching sunglasses. (Sophie is wearing a Mackage coat and shorts, in case you want to look for yourself.) And they both had faces that screamed, "Yes we are Hollywood's hottest couple. Who's asking?"
Jonas and Turner owned that airport. No ifs, ands, or buts about it!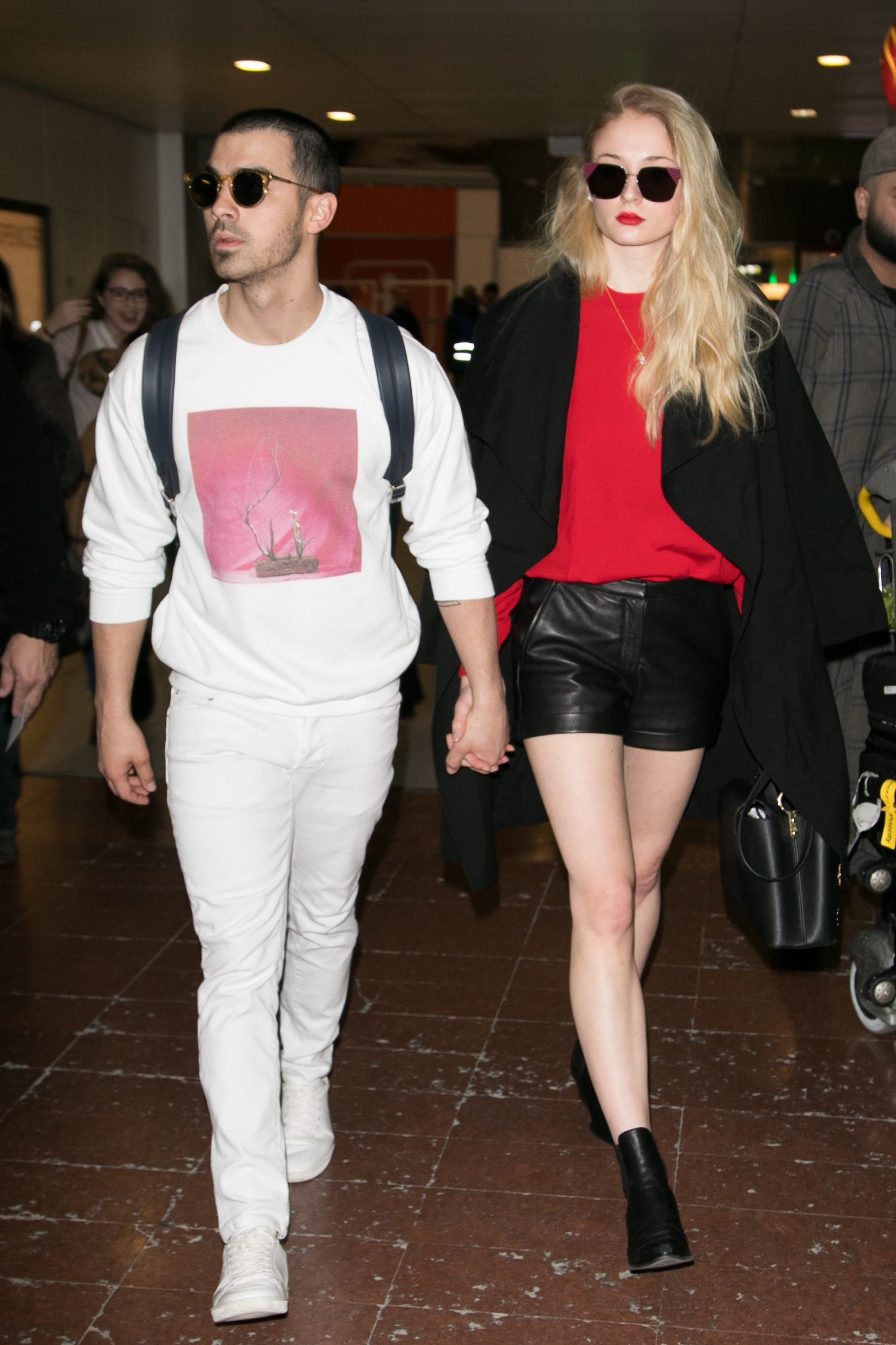 Before being seen in Paris today, Jonas and Turner were seen yesterday at LAX after flying in from New York. Jonas attended Sunday's 2017 iHeartRadio Music Awards, where he introduced Big Sean's performance with fellow singer Halsey. And although Turner traveled with him, Jonas arrived alone to the show.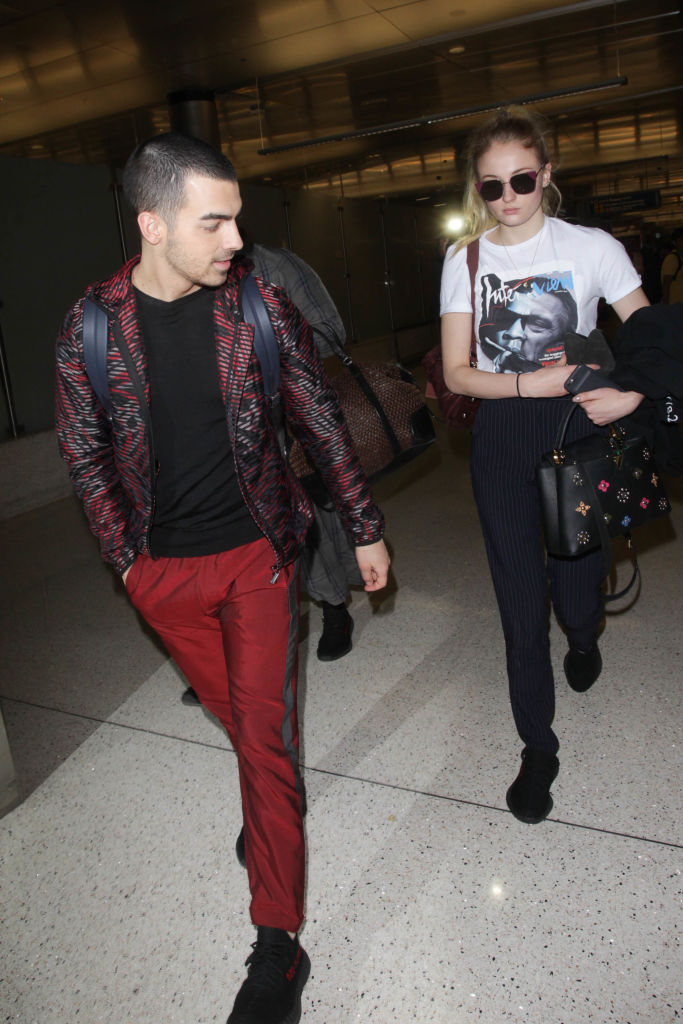 E! News' Sibley Scoles asked Jonas where Turner was when he was seen solo on the red carpet. Jonas replied,
"Where's my date? My date is, I guess, the big burly security guard today."
The members of DNCE are currently taking some vacation time to cool off before starting up their 2017 run. In the meantime, Jonas and Turner seem to be making the most of their time off.
The year has just barely begun, but Jonas and Turner are definitely in the running for our 2017 hottest couple award! If they keep looking too cool for school in their paparazzi photos, then they're a shoe-in for the prize — what that prize is, we haven't decided yet. We'll be sure to keep you posted, though.