Sophie Turner and Joe Jonas debuted new coordinating tattoos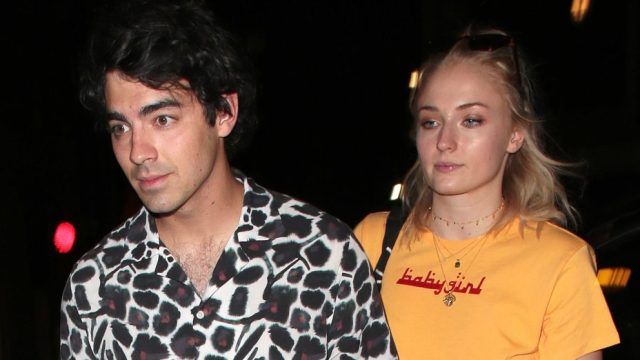 Super talented celeb couple Sophie Turner and Joe Jonas are no strangers to getting inked (the couple that tats together stays together, right?). And now the pair has just shown off their brand new coordinating tattoos they got in honor of two special people in their lives.
On Friday, July 20th, the couple spent some time at celeb-favorite Bang Bang Tattoo Parlor in New York City, debuting their brand new body art on Instagram and revealing that the new tats were inspired by their grandfathers, paying tribute to both Jonas' late grandpa (who he called PaPa Miller) and Turner's granddad, who she referred to as "my hero."
Jonas' new ink entails a photo of his grandfather, who died in 2014, inside a postage stamp, along with what looks like his birth date: August 21st, 1940. Jonas captioned his close-up shot, "For PaPa Miller," while thanking tattoo artist Keith McCurdy (aka Mr. K). He also shared the black-and-white photo of his grandfather in his Army uniform.
Turner placed her new tattoo on her pinky finger, a cursive G, which she simply wrote was "for my grandad. My hero," in her caption. It's definitely more subtle than Jonas' tat, but no less meaningful and poignant.
Mr. K shared his own photos of his creations, along with a group shot of them all at the tattoo parlor.
Tattoos are one of the most unique forms of self-expression, and we love seeing Jonas and Turner paying homage to their loved ones in such a special way. Thanks for the dose of sweetness, guys.