Joe Jonas opened up about his dynamic with Demi Lovato, and we needed this
We know all about Joe Jonas and Demi Lovato's awesome friendship (and hey, remember how they dated back in 2010? We do).
And PeopleStyle notes that the exes were good buds since before they were famous, and still get to spend time together these days amidst their hectic schedules.
The most recent get-together was at a private concert in LA for Marriot reward members. Talking to PeopleStyle, Joe opened up about performing alongside his friend.
"It's nice that in this crazy industry we have friends like this — it's genuine. It's not like red carpet friends where you hug them and never talk to them again.
Awwwww! This guy knows how to say all the right things (and he likes dogs FYI).
Joe goes on to gush even more.
"We actually get to spend time together, and it makes shows like this a lot of fun. When you get matched up with other artists it can be a quick one song on stage, but for this we get to be collaborative and come up with fun ideas for this crowd."
https://www.instagram.com/p/BKq0y7yAtA7
And because they are SUCH good friends, they're allowed to tease each other. Like, you know, about numerous and semi-ridiculous hairstyles they've experimented with over the years.
"[There was] a lot of hair change," says Lovato. "A lot of colors, too," adds Jonas.
Which hairstyle was Joe's fave, you ask? That flat ironed look from Camp Rock!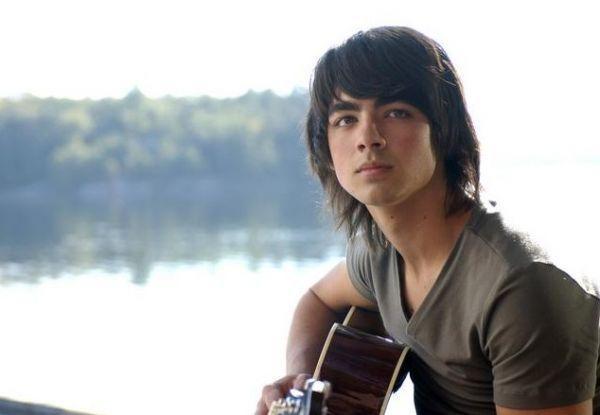 You guys are simply adorable, in ANY hair!