Joe Jonas gets WAY personal in this Reddit AMA, and it was incredible
When celebrities hit Reddit, typically good things happen. By scheduling an AMA (or an "Ask Me Anything," for those unfamiliar) they have a chance to connect with fans, and answer some questions that they might not get on the media circuit. But Joe Jonas pretty much upped the ante, when he decided to chat on Reddit yesterday.
His answers were fun, honest, and pretty darn personable. Here's a bit of what this famous JoBro shared:
For one, he's now a bit embarrassed by the movie Camp Rock. Jonas starred in the film back in 2008, with Demi Lovato and his two brothers.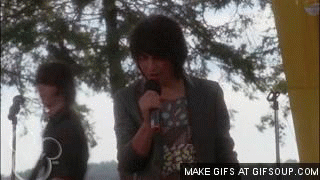 "Oh my god. My dance moves in Camp Rock were so terrible," Jonas admits. "I think my flat iron hair and my squeaky voice are a little embarrassing. Also, I watch it now and realize it was so many years ago, it is really bad quality. It just reminds me of how much older I am now." From 1-10 on a scale of how embarrassed he is about the movie, "I'm going to give it a solid 8."
Second, it seems like the Jonas Brothers breakup hit him pretty hard. (Even though he still gets along quite well with his former bandmates, of course.)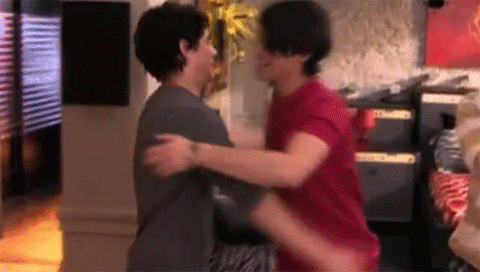 "I was seeing a therapist and I wasn't on speaking terms with my brothers," he noted. "...maybe I was a little envious of Nick because I knew that he already had kind of a leg up and had plans to work on music already and he was creating and producing... I closed myself off and we cancelled the tour and didn't really know what was going on."
Poor guy. We're glad things have definitely improved since then.
Joe Jonas, thankfully, has a good sense of humor. At least, he didn't seem to mind the famous South Park episode which parodied the brothers, and shed some (negative) light on their Disney-based careers.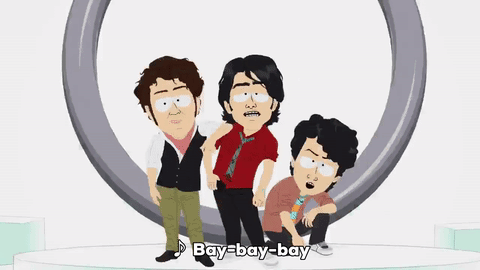 "I loved it," Jonas admitted. "When it first came out I was so pumped. I know that Nick was really kind of not into watching it, but I thought it was the funniest thing at the time and it's kind of a compliment because obviously if you go to a comedy show and they pick you out and make fun of you, you can't heckle back, you gotta just take it and enjoy it, and for me I've always been a fan and I knew that was kind of a wow we made it moment, and also they were kind of attacking Disney more than me, so I didn't really feel threatened."
He also talked about rooming with his brother Nick. Is he a good roommate? Does he leave dishes in the sink all the time? The world needs to know!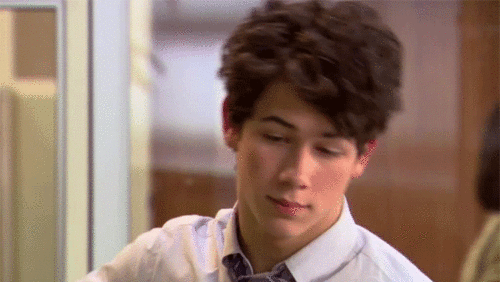 "Living with my brother Nick is great because it is actually like living alone. We decided to move in together because he was out of a lease and wanted to find a new place and he convinced me by saying, 'You're really bored with your place, right?' and I was like... I guess," Jonas said. "So, I moved out and then he forgot to tell me his lease wasn't up for six months, so I was without a house for a little while. Just floating around. Then we found a place in the valley of California and it's nice because he's been traveling and I'm home alone all the time. I get this nice sized house, just chilling."
(As a bonus, he also got access to Nick's clothes.)
Mobile gamers got to learn the sad truth — Jonas admitted in his AMA that he's already given up on his Pokemon.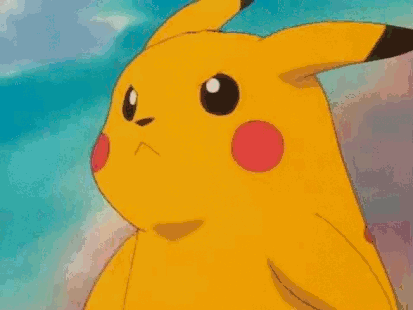 "I used to be Valor, but I stopped playing because nobody plays it anymore :(," Jonas said. Frown face indeed. Team Valor needed you, Joe!
And finally, Joe Jonas opened up about a once-"hush hush" topic — sex, and losing his virginity.
I lost my virginity to this girl named Ashley," Jonas said. "You can probably just Google it. It's pretty easy to figure out. I dated a girl named Ashley, so just Google it to figure out which Ashley that is. It's quite the great story because I didn't have any condoms, so I went to our drummer, Jack's room, who was my roommate at the time and I demolished his room looking for them. Found them underneath his underwear drawer. When he came home, he thought somebody broke into his room because his whole room was demolished because I was in dire need. Needed to happen then and now. Safety first, kids."
It's so amazing that he really meant "ask me anything" — there was no holding back We're so glad that Joe Jonas seems like such an open individual. We loved him before, but our love and admiration have grown tremendously since yesterday!