Joe Jonas and Sophie Turner had a celebrity-filled engagement party over the weekend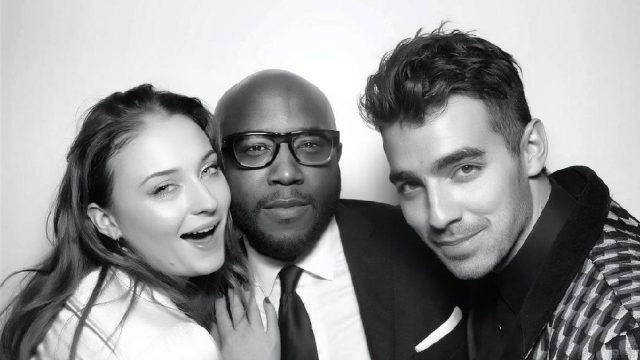 Once you announce an engagement, there's reason to celebrate. Joe Jonas and Sophie Turner's engagement party took place this past Saturday, and from the looks of it, their guests had a blast.
It's quite possible that you were unaware that the two were an item, as they kept their romance somewhat of a secret. The Game of Thrones star and the musician were first seen cuddling up at a Kings of Leon show back in 2016, yet failed to confirm their relationship until Jonas brother Nick Jonas posted a photo of the couple with the caption of "These two ❤️" in May of this year.
Turner opened up a bit more about the relationship in a story for Marie Claire, which said that they initially connected through mutual friends, and were at the stage where they met each other's parents. While fans continued to see them out and about, the pair decided to finally announce the news themselves after posting a photo of the ring on Instagram.
Nick Jonas, Frankie Jonas, and Kevin Jonas were just three of the reportedly 30 party guests in attendance, according to E! News. They state that the party was held at an Italian eatery called Mamo, located in New York City.
Guests had a little too much fun with the photo booth, which included its own filter to celebrate Joe Jonas and Turner.
Guests even used the hashtag "#jophie" to help celebrate, which we love.
A few fans posted videos of the celebration on Instagram, one which shows Turner singing along to "Wannabe" by The Spice Girls, as we all do.
https://www.instagram.com/p/BbHrJdsH6Vt
And another shows the couple having a memorable "cheers."
We can't wait to hear more about their wedding plans!